ALBUQUERQUE, N.M. – Roy Thundercloud, 40, of Albuquerque, was sentenced in federal court today to five years and 10 months in prison. Thundercloud pleaded guilty on March 26 to being a felon in possession of a firearm and ammunition.
            According to his plea agreement and other court records, on May 31, 2020, Thundercloud fired a rifle several times from a window of his apartment near Albuquerque High School. Thundercloud also tried to dispose of the spent rifle casings by throwing them in the apartment complex's dumpster. Thundercloud eventually surrendered after police responded to the scene.
Thundercloud was previously convicted of possession with intent to distribute marijuana, burglary and aggravated driving while intoxicated. As a previously convicted felon, Thundercloud cannot legally possess a firearm or ammunition.
            Upon his release from prison, Thundercloud will be subject to three years of supervised release.
           The Bureau of Alcohol, Tobacco, Firearms and Explosives and the Albuquerque Police Department investigated this case with assistance from the Multi-Agency Task Force.  The United States Attorney's Office for the District of New Mexico prosecuted the case.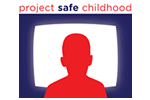 Help us combat the proliferation of sexual exploitation crimes against children.

 

Making sure that victims of federal crimes are treated with compassion, fairness and respect.