CONTACT: Barbara Burns   

PHONE:       (716) 843-5817 

FAX #:          (716) 551-3051  
BUFFALO, N.Y.-U.S. Attorney Trini E. Ross announced today that Abdulkawi Al Shuaibi, 48, of Buffalo, N.Y., who was convicted of theft of government money, was sentenced to time-served, two years supervised release, and ordered to pay $76,393.50 in restitution by U.S. District Judge Lawrence J. Vilardo.
Assistant U.S. Attorney Douglas A. C. Penrose, who handled the case, stated that the defendant's father received retirement benefits under Title II of the Social Security Act. These benefits should have ceased when Al Shuaibi's father died in August 2013. However, the Social Security Administration (SSA) continued to pay these benefits until February 2019. The defendant converted these benefits to his own use, knowing that he was not entitled them. The resulting loss to the SSA was approximately $76,393.50.
The sentencing is the result of an investigation by the Social Security Administration Office of Inspector General, under the direction of Special Agent-in-Charge John F. Grasso.
# # # #
Visit the Federal government's website to help you be safe, secure and responsible online.
https://www.onguardonline.gov/
CASE INFORMATION


Making sure that victims of federal crimes are treated with compassion, fairness and respect.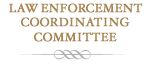 Read about our LECC Program
138 Delaware Ave. – Buffalo, NY 14202