Miami, Florida – In a 30-count indictment unsealed today, a Miami federal grand jury charged eight defendants for their roles in a fraudulent check and money laundering scheme.  
The indictment charges Christopher Salermo, 30, from Miami; Rene Ripes III, 22, from Hialeah; Carlo Luvara Escobar, 26, from Miami; Clifton Taylor, Jr., 33, from Miami; Edwin Castillo, 23, from Hialeah; John Anthony Perez, 23, from Hialeah Gardens; Ana Figueroa, 22, from Miami; and Brandon Cooper, 28, from the Bahamas, for participating in a fraud scheme that operated as follows, according to the indictment: Members of the conspiracy would steal bank account and routing numbers belonging to legitimate companies and individuals.  Then they would: create fraudulent checks containing the stolen account and routing number information; forge victim signatures on the checks; and deposit the checks into bank accounts under the control of members of the conspiracy.  After the checks cleared, but before the financial institutions discovered the fraud, members of the conspiracy would withdraw money from those accounts for their personal gain, it is alleged.
Seven of the eight defendants were arrested today. Defendants Salermo, Ripes, Taylor, Castillo, and Cooper made their initial appearances today in federal magistrate court in Miami before Chief U.S. Magistrate Judge John J. O'Sullivan.  Defendants Escobar and Perez will make their initial appearances tomorrow at 10:00 a.m. before Judge O'Sullivan. 
Juan Antonio Gonzalez, Acting U.S. Attorney for the Southern District of Florida, and Anthony Salisbury, Special Agent in Charge, Homeland Security Investigations (HSI), Miami Field Office made the announcement.
HSI Miami investigated the case, with assistance from HSI Tampa, Miami Beach Police Department, Miami-Dade State Attorney's Gang Strike Force, Miami-Dade Police Department, and City of Miami Police Department.
Assistant U.S. Attorney Kurt K. Lunkenheimer is prosecuting this case.  Assistant U.S. Attorney Joshua Paster is handling asset forfeiture.
An indictment contains mere allegations and defendants are presumed innocent unless and until proven guilty in a court of law.
Related court documents and information may be found on the website of the District Court for the Southern District of Florida at www.flsd.uscourts.gov or at http://pacer.flsd.uscourts.gov, under case number 21-cr-20491.
###
Our nation-wide commitment to reducing gun crime in America.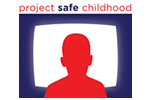 Help us combat the proliferation of sexual exploitation crimes against children.

 

Making sure that victims of federal crimes are treated with compassion, fairness and respect.