A con artist who defrauded a man out of $4.5 million and defrauded banks out of $3.9 million pleaded guilty Tuesday in U.S. District Court, announced Acting U.S. Attorney Clint Johnson.
William Brian Mulder, 63, of Tulsa, pleaded guilty to causing the interstate transmission of moneys taken by fraud and money laundering.
"William Mulder was driven by greed and a relentless spirit of deception. For nearly twenty years, this fraudster repeatedly lied to and cheated friends and banks out of millions of dollars," said Acting U.S. Attorney Clint Johnson. "I commend the team of federal prosecutors and agents who brought Mulder to justice for his criminal deceit."
Mulder was set to go to trial this week but instead pleaded guilty. Mulder admitted that beginning in 2000 and continuing through 2017, he received numerous checks totaling approximately $4.5 million from the victim, who was a local businessman and friend to Mulder. Mulder advised the victim to create a trust for his special needs son and for which Mulder would be the trustee and have complete discretion and control. Mulder told the victim that he would prudently invest the funds on the son's behalf. Instead, Mulder used the funds for his own personal expenses and enrichment.
Mulder admitted that in December 2015, he fraudulently received a check from the victim in the amount of $142,500 and deposited funds from the check in the amount of $83,378.54 into his personal account, which he later used on a personal investment in generators in Missouri.
Further, Mulder admitted that he lied about his assets and submitted fabricated documents to obtain loans from Oklahoma banks in order to support a lifestyle he couldn't afford on his own.
According to the indictment, Mulder, as part of his scheme, misrepresented himself as worth millions to friends. Mulder told several individuals that a wealthy Missouri widow had left him over $100 million in a blind trust in appreciation for his services as an insurance salesman for the widow. In another story, he said he was the beneficiary of a different blind trust worth hundreds of millions of dollars from his father. The government alleged that Mulder convinced his friends that if they pooled their investments with his fortune, they could grow their money faster. To cover his tracks, Mulder created a web of convoluted rules and restrictions to keep the victims from seeing the progress of their investments. The government alleged that, in reality, there were no investments. Mulder deposited checks into his personal bank accounts and used the funds to pay off credit card debts and to run a coffee shop chain. He also allegedly moved money between more than 60 bank accounts in order to make it difficult for the investors and law enforcement to follow the trail of money.
As part of the plea deal, Mulder agreed to pay $3.9 million in restitution to two of the banks and $4.5 million in restitution to his former friend and investor. Mulder also faces a sentence of 70 to 90 months in federal prison if the plea agreement is accepted by Chief U.S. District Judge John F. Heil III. Judge Heil will determine the sentence at a hearing on April 28, 2022.
The FBI, IRS-Criminal Investigation, U.S. Department of Treasury-Office of Inspector General; and the Federal Deposit Insurance Corporation (FDIC)-Office of Inspector General conducted the investigation. Assistant U.S. Attorneys Kevin C. Leitch, Vani Singhal, and Thomas E. Duncombe are prosecuting the case.

Making sure that victims of federal crimes are treated with compassion, fairness and respect.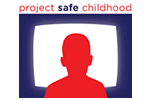 Help us combat the proliferation of sexual exploitation crimes against children.