BOISE – Two Chicago women pleaded guilty to bank fraud.
According to court proceedings, Jakara B. Edwards, 23, and Tatyana A. Love, 21, both of Chicago, Illinois, traveled to Idaho with at least two co-defendants in May 2020. On May 6, 2020, Edwards and Love cashed counterfeit checks at different First Interstate Bank branches in the Treasure Valley. The counterfeit checks had the logo and business information for the company accountholder along with a forgery of the account owner's signature. The checks were payable to Edwards and Love. Edwards and Love presented their Illinois identification cards to cash the counterfeit checks. Edwards and Love knowingly presented the counterfeit checks and provided false information to the bank, intending to defraud the financial institution. In addition to the checks in Idaho, Edwards and Love traveled with other named and unnamed co-conspirators to other states to cash counterfeit checks.
Edwards and Love are scheduled to be sentenced on January 6, 2022 and face a maximum penalty of 30 years in federal prison. A federal district court judge will determine any sentence after considering the U.S. Sentencing Guidelines and other statutory factors.
Co-defendant Abbi L. Sullivan, 21, of Bloomington, Illinois, is scheduled for a change of plea on October 27, 2021.
Acting U.S. Attorney Rafael M. Gonzalez, Jr., of the District of Idaho made the announcement and commended the cooperative efforts of the Federal Bureau of Investigation, Ada County Sheriff's Office, Boise Police Department, Garden City Police Department, Meridian Police Department, Nampa Police Department, Chicago Police Department, Ellisville Police Department, Fort Atkinson Police Department, Gahanna Police Department, Johnson Creek Police Department, Montgomery Township Police Department, Normal Police Department, Peoria County Sheriff's Office, Redwood City Police Department, San Mateo County Sheriff's Office, Sioux Falls Police Department, Social Security Administration Office of the Inspector General, Stockton Police Department, Waltham Police Department, and Wellesley Police Department, which led to charges.
"The loss to these community banks would have been much greater if not for responsive bank employees who reported the crime and the cooperative investigative work by law enforcement agencies across the country," said Mr. Gonzalez. "Committing fraud against a bank is not a victimless crime, and our office will not hesitate to prosecute individuals caught deceiving people or financial institutions for profit, especially those who travel to Idaho to commit nefarious acts."
###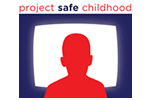 Project Safe Childhood (PSC) is a Department of Justice initiative launched in 2006.

 
Project Safe Neighborhoods (PSN) is a collaborative effort by federal, state, and local law enforcement agencies, prosecutors, and communities to prevent and deter gun violence.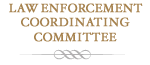 Training and seminars for Federal, State, and Local Law Enforcement Agencies.

 

Making sure that victims of federal crimes are treated with compassion, fairness and respect.