ST. LOUIS – Larry Deutsch, age 55 of Lake St. Louis, Missouri, appeared before United States District Court Judge John A. Ross on October 21, 2021.  Deutsch pleaded guilty and was sentenced to 144 months in federal prison to be followed by a lifetime of supervised release for coercion and enticement of a minor and receiving child pornography. 
The defendant met the minor victim while he was serving as the Bishop for a Mormon church attended by the minor and her family.  The family moved out of state and Deutsch maintained contact with the minor as a trusted adult in her life and that of her family.  In October 2019, the defendant via the internet and cellular telephones convinced the minor to create and send to him nude images of herself.  Deutsch also sent the minor nude images of himself.  The family discovered the inappropriate conduct and took steps to prohibit further contact.  In February 2020, the defendant flew across the country and picked up the minor, violating an order of protection the family had previously obtained.  Without the consent of the parents, Deutsch and the minor responded back to St. Louis where he provided the minor an apartment. 
Law enforcement officers in St. Louis were contacted to assist in locating the minor and contacted Deutsch.  It was determined that Deutsch was keeping the minor in an apartment he had rented in St. Louis County.  The investigation revealed on the personal electronics belonging to the defendant, numerous child pornography images of the minor victim.  
This case was investigated by the St. Charles County Police Department, the Missouri Internet Crimes Against Children Task Force and the Federal Bureau of Investigation. 

Making sure that victims of federal crimes are treated with compassion, fairness and respect.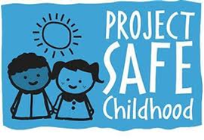 Help us combat the proliferation of sexual exploitation crimes against children.

 

Our nation-wide commitment to reducing gun crime in America.

 
Law Enforcement Officer Safety Program

 
CIVIL RIGHTS

Information

and

Filing a Complaint