BOISE – Acting U.S. Attorney Rafael M. Gonzalez, Jr., announced today that the office's Financial Litigation Program collected more than $10.94 million in criminal restitution, fines, and assessments and in civil debts for the fiscal year that ended September 30, 2021. In some cases, the U.S. Attorney's Office worked in conjunction with litigating components of the U.S. Department of Justice. Of the total collected, approximately $5 million were criminal restitution, fines, and/or assessments, and approximately $5.9 million were civil debts. In addition, the Asset Forfeiture Unit deposited to the Asset Forfeiture Fund approximately $452,963 in proceeds and instruments of crime in criminal and civil forfeiture actions.
"This office's collection and asset forfeiture attorneys, paralegals, analysts, and fiscal agents is second to none. They come to work every day to recover money for you from those who have hurt victims and attempted to profit from their nefarious deeds," said Mr. Gonzalez. "We should all be proud of the outstanding work these dedicated public servants have done over the past year. These results show they served this office and the taxpayers of Idaho so very well."
Victims of crime receive funds collected in criminal restitution cases. In fiscal year 2021, the U.S. Attorney's Office, through the Financial Litigation Program, collected over $4.6 million in criminal restitution that was or will be distributed to victims of crime. Other criminal collections such as fines go into the Crime Victims Fund. From there, funds are distributed to the Idaho Crime Victims Compensation Program, the Idaho Council on Domestic Violence and Victim Assistance, and similar programs across the country. Money recovered from the illegal proceeds of criminal activity through forfeiture is returned to victims, used to offset the costs of operating federal prisons, and shared with local, state, and federal law enforcement agencies to help fight crime. Other recoveries go back to agency creditors.
During the fiscal year, some notable criminal restitution collections include $3 million from a defendant who committed wire fraud, almost $250,000 from a defendant who embezzled from their employer, $100,000 from a defendant who also embezzled funds, and almost $100,000 from a business for violating the Clean Water Act.
Forfeitures valued at approximately $452,963, included currency, vehicles, and other property related to trafficking in controlled substances, fraud, child exploitation, and other serious crimes. These included $191,841 from a defendant who embezzled from his employer and invested the proceeds in real estate and two $100,000 payments from defendants convicted of drug crimes. In some cases, the United States shared, or will share, seized money and property with local investigating agencies. In victim cases, the U.S. Attorney's Office works to direct proceeds of forfeiture to crime victims.
As for civil debts and penalties, the Financial Litigation Program collects civil penalties for violations of regulations involving, among other things, controlled substances, environmental protection, damage to federal property, and procurement fraud. It also collects civil debts for defaulted loans.
###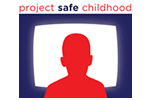 Project Safe Childhood (PSC) is a Department of Justice initiative launched in 2006.

 
Project Safe Neighborhoods (PSN) is a collaborative effort by federal, state, and local law enforcement agencies, prosecutors, and communities to prevent and deter gun violence.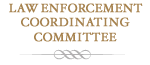 Training and seminars for Federal, State, and Local Law Enforcement Agencies.

 

Making sure that victims of federal crimes are treated with compassion, fairness and respect.