SYRACUSE, NEW YORK – Joel Malek, age 43, of Schenectady, New York, was sentenced today to 87 months in prison after previously pleading guilty to possession of a Molotov cocktail.
The announcement was made by United States Attorney Carla B. Freedman and John B. DeVito, Special Agent in Charge of the New York Field Division of the Bureau of Alcohol, Tobacco, Firearms, and Explosives (ATF).
As part of his guilty plea, Malek admitted that on June 5, 2020, he and a co-conspirator approached a vehicle in Schenectady, at which time the co-conspirator broke the driver-side rear window with a hammer, and then Malek ignited a Molotov cocktail and threw it into the vehicle through the broken window, which started a fire and caused an explosion in the vehicle; no one was injured but the vehicle was destroyed.
United States Attorney Carla B. Freedman stated: "Today's sentence justly punishes Joel Malek for using a destructive device to firebomb a Schenectady resident's property and frighten a community during a time of civil unrest immediately following protests related to the death of George Floyd. I am thankful that no one was harmed and praise the work of the federal, state, and local officers who worked tirelessly to solve this case and bring Malek to justice."
ATF Special Agent in Charge John B. DeVito stated: "The defendant's use of a destructive device not only endangered the lives of our community members but also jeopardized our first responders who had to extinguish the flames in a time of civil unrest. I thank them for their efforts, as well as those of the U.S. Attorney's Office and the Federal Bureau of Investigation, for partnering with ATF in sending a clear message that individuals committing violent acts in our communities will be held responsible for their actions."
In addition to the 87-month term of imprisonment, Senior United States District Judge Norman A. Mordue imposed a term of 3 years of supervised release that will follow the term of incarceration. Malek was also ordered to pay $3,500 in restitution to the owner of the destroyed vehicle. 
This case was investigated by the ATF and the Federal Bureau of Investigation's Joint Terrorism Task Force, as well as the Schenectady Police Department and Schenectady Fire Department, and was prosecuted by Assistant U.S. Attorneys Richard Belliss and Alexander Wentworth-Ping.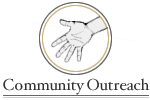 Giving Back to the Community through a variety of venues & initiatives.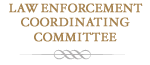 Training and seminars for Federal, State, and Local Law Enforcement Agencies.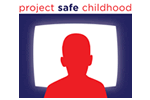 Help us combat the proliferation of sexual exploitation crimes against children.