CONTACT: Barbara Burns   

PHONE:       (716) 843-5817 

FAX #:          (716) 551-3051  
BUFFALO, N.Y. – U.S. Attorney Trini E. Ross announced today that James Arthur Morey, 48, of Olean, NY, pleaded guilty before U.S. District Judge Richard J. Arcara to access with intent to view child pornography following a prior conviction. The charge carries a mandatory minimum penalty of 10 years in prison, a maximum of 20 years, and a fine of $250,000.
Assistant U.S. Attorney Aaron J. Mango, who is handling the case, stated that Morey, who was convicted in New York State Court in 1999 of Sexual Abuse in the 1st Degree for sexual contact with a minor, was also sentenced to serve 132 months in prison, and lifetime supervised release, after pleading guilty to a federal charge of possession of child pornography on March 1, 2010.
On May 8, 2019, during a home inspection by a U.S. Probation Officer, the defendant admitted to renting an Asus laptop computer and using that computer to view child pornography via the internet. A forensic analysis of the Asus computer revealed that Morey had accessed the computer and viewed child pornography.
The plea is the result of an investigation by U.S. Probation Department, under the direction of Chief Probation Officer Timothy C. Englerth and the Federal Bureau of Investigation, under the direction of Special Agent-in-Charge Stephen Belongia.
Sentencing is scheduled for December 13, 2021, before Judge Arcara.
# # # #
Visit the Federal government's website to help you be safe, secure and responsible online.
https://www.onguardonline.gov/
CASE INFORMATION


Making sure that victims of federal crimes are treated with compassion, fairness and respect.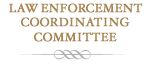 Read about our LECC Program
138 Delaware Ave. – Buffalo, NY 14202