Montgomery, Alabama –        On October 26, 2021, Kilpatrick Cornelius McKinney, 38, from Kellyton, Alabama, was convicted by a jury on federal gun and drug charges, announced Acting United States Attorney Sandra J. Stewart.
           According to court records and evidence presented at trial, the United States Marshals Service, along with Alabama State Bureau of Investigation (SBI) agents, were attempting to locate McKinney to serve an outstanding arrest warrant. On November 16, 2018, agents discovered that McKinney was at his home in Coosa County and upon entering the house, they found McKinney hiding in his bedroom closet. During the arrest, agents noticed a distinct odor of marijuana and saw narcotics and drug paraphernalia in plain view.
           Agents then obtained a search warrant for McKinney's residence based on their observations. While executing that search warrant, investigators located a variety of McKinney's personal effects in his bedroom, along with a Taurus .38 caliber revolver that was in a Crown Royal bag inside a larger black bag with approximately one pound of marijuana. McKinney has multiple felony convictions and is prohibited from possessing a firearm. In total, agents seized two guns, approximately 452 grams of marijuana, 15 grams of powder cocaine, 27 tablets containing methamphetamine, and approximately $3,870.00 in cash.   
           After hearing the evidence presented at trial, the jury found McKinney guilty of being a felon in possession of a firearm, possession with intent to distribute marijuana, cocaine, and methamphetamine, and possession of a firearm in connection with a drug trafficking crime.
           McKinney has a significant criminal history and is facing a sentence of at least 20 years in prison if he qualifies as an armed career criminal under federal law. In the coming months, a federal district court judge will determine his sentence after considering the U.S. Sentencing Guidelines and other statutory factors, including his potential status as an armed career criminal.
           The United States Marshals Service, the Alabama Law Enforcement Agency (ALEA), and the Bureau of Alcohol, Tobacco, Firearms and Explosives (ATF) investigated this case, with assistance from the Coosa County Sheriff's Office and the Alabama Department of Forensic Sciences. Assistant United States Attorneys Mark E. Andreu and J. Patrick Lamb prosecuted the case.

Making sure that victims of federal crimes are treated with compassion, fairness and respect.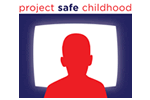 Help us combat the proliferation of sexual exploitation crimes against children.

 
Our nation-wide commitment to reducing gun crime in America.