Damian Williams, the United States Attorney for the Southern District of New York, and Michael J. Driscoll, Assistant Director-in-Charge of the New York Field Office of the Federal Bureau of Investigation ("FBI"), announced that JOSHUA STREIT, a/k/a "Josh Brody," was charged with conducting intrusions into Major League Baseball ("MLB") computer systems, and illegally streaming copyrighted content from MLB, the National Basketball Association ("NBA"), the National Football League ("NFL"), and the National Hockey League ("NHL"), in connection with a website STREIT operated that offered the illegally streamed content to the public for profit.  In addition, STREIT is charged with extortion for attempting to extort approximately $150,000 from MLB.  STREIT is expected to be presented today before a U.S. magistrate judge in the District of Minnesota. 
U.S. Attorney Damian Williams said: "Joshua Streit is alleged to have illegally streamed sports content online from MLB, the NHL, the NBA, and the NFL for his own personal profit. Furthermore, Streit allegedly hacked MLB's computer systems and attempted to extort $150,000 from the league. Thanks to this Office's teamwork with all four major American sports leagues and the FBI, Streit has struck out on his illegal streaming and extortion scheme."
FBI Assistant Director Michael J. Driscoll said: "We allege Mr. Brody hacked into the systems of several of our country's  biggest professional sports leagues and illegally streamed copyrighted live games. Instead of quitting while he was ahead, he allegedly decided to continue the game by extorting one of the leagues, threatening to expose the very vulnerability he used to hack them. Now instead of scoring a payday, Mr. Brody faces the possibility of a federal prison sentence as a penalty."
According to the Complaint[1] unsealed today in Manhattan federal court:
Beginning in or about 2017, to in or about August 2021, JOSHUA STREIT a/k/a, "Joshua Brody," the defendant, operated a website that streamed copyrighted content, primarily livestreamed games from major professional sports leagues, including MLB, the NBA, the NFL, and the NHL, which STREIT had no authorization to stream.  STREIT obtained the copyrighted content by gaining unauthorized access to the websites for those sports leagues via misappropriated login credentials from legitimate users of those websites.  One of the victim sports leagues sustained losses of approximately $3 million due to STREIT's conduct.
In addition, at the same time STREIT was illicitly streaming copyrighted content from MLB, STREIT was engaged in an attempt to extort approximately $150,000 from MLB via a threat from STREIT to publicize alleged vulnerabilities in MLB's internet infrastructure.  STREIT initiated the extortion scheme at the same time that he was exploiting MLB's computer systems to gain unauthorized access to copyright content that he streamed for profit.
*                      *                      *
STREIT, 30 of St. Louis Park, Minnesota, is charged with: (1) one count of knowingly accessing a protected computer in furtherance of a criminal act and for purposes of commercial advantage and private financial gain, which carries a maximum sentence of five years in prison; (2) one count of knowingly accessing a protected computer in furtherance of fraud, which carries a maximum sentence of five years in prison; (3) one count of wire fraud, which carries a maximum sentence of 20 years in prison; (4) one count of illicit digital transmission, which carries a maximum sentence of five years in prison; and (5) one count of sending interstate threats with the intent to extort, which carries a maximum sentence of two years in prison.  The maximum potential sentences in this case are prescribed by Congress and are provided here for informational purposes only, as any sentencing of the defendant will be determined by the judge.
Mr. Williams praised the outstanding work of the FBI.  He also thanked MLB, the NBA, the NFL, and the NHL for their ongoing support and assistance with the case.
The case is being handled by the Office's Complex Frauds and Cybercrime Unit, and Assistant U.S. Attorney Dina McLeod is in charge of the prosecution.
The charges contained in the Complaint are merely accusations and the defendant is presumed innocent unless and until proven guilty.
This Office was one of the districts affected by the SolarWinds intrusion.
Please click here for further information.
Public Service Announcement on Sexual Assault in Public Housing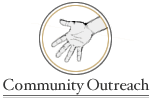 Giving back to the community through a variety of venues & initiatives.

 

Making sure that victims of federal crimes are treated with compassion, fairness and respect.

 
One St. Andrews Plaza – New York, NY 10007