Selma Duo Convicted in Federal Gun, Drug, and Witness Tampering Trial
MOBILE, AL – A federal jury convicted a Selma, Alabama man and woman today for witness tampering and the man for being a felon in possession of a firearm, possession of cocaine with the intent to distribute, and possession of a firearm during a federal drug trafficking offense. 
According to court documents and evidence presented at trial, Darick "Booman" Dillard, 43, of Selma, was in possession of an AK-47 style firearm and a semi-automatic pistol that he sold to another individual in the summer of 2020. Dillard is prohibited from possessing any firearms or ammunition as a result of his previous felony convictions for assault with a firearm, assault of a peace officer, and possession of marijuana. The two separate incidents of Dillard selling firearms were recorded by the individual while under the supervision of law enforcement.  When law enforcement served Dillard with a federal indictment on March 3, 2021, he was found to be in possession cocaine and other narcotics packaged for sale, and yet another firearm, a stolen Beretta pistol.  On March 4, 2021, Dillard was arraigned in federal court and learned enough details of the charges to determine who had provided evidence against him, and contacted his sister, Lametrius Dillard.  Lametrius Dillard, at the direction of her brother, then attempted to intimidate the individual into changing their testimony.
The jury convicted Darick Dillard of two counts of possession of a firearm by a convicted felon; possession of cocaine with the intent to distribute; possession of a firearm in furtherance of a drug trafficking crime; and witness tampering. Lametrius Dillard was convicted of witness tampering. They will be sentenced January 14th, 2022.
U. S. Attorney Sean P. Costello said, "Violent felons in our community have no business possessing or selling firearms. In partnership with our federal, state and local law enforcement agencies, we will continue to hold criminals accountable for their actions. The jury's verdict reinforces the message that threatening and intimidating witnesses is as utterly unacceptable as gun and drug crime."
The Bureau of Alcohol, Tobacco, Firearms, and Explosives, Dallas County Sheriff's Department, Fourth Judicial Circuit Drug Task Force, and Alabama Law Enforcement Agency investigated the case.
Assistant U.S. Attorney Andrew Arrington is prosecuting the case on behalf of the United States.
CIVIL RIGHTS COMPLAINTS
To file a complaint or ask questions about a civil rights violation, including disability discrimination, or veterans and service members' rights, please contact the Civil Rights Coordinator at 251.441.5845.
Natural Disaster

Fraud Hotline

 
If you believe you have been a victim of fraud from a person or an organization soliciting relief funds on behalf of storm victims or have knowledge of waste, abuse, or allegations of mismanagement involving disaster relief operations, contact the National Center for Disaster Fraud toll free at:

 
(866) 720-5721

 
You can e-mail it to: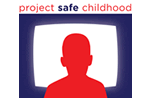 Help us combat the proliferation of sexual exploitation crimes against children.

 

Our nation-wide commitment to reducing gun crime in America.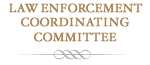 Training and seminars for Federal, State, and Local Law Enforcement Agencies.