Acting United States Attorney Dennis R. Holmes announced that a Mission, South Dakota, woman convicted of two counts of Assault Resulting in Serious Bodily Injury, one count of Health Care Fraud, and one count of Obtaining Controlled Substances by Fraud was sentenced on October 22, 2021, by Judge Jeffrey L. Viken, U.S. District Court.
Frenchone One Horn, a/k/a Frenchone Kills In Water, age 41, was sentenced to 60 months in federal prison to be served consecutively on each count of Assault Resulting in Serious Bodily Injury.  One Horn was sentenced to 24 months in federal prison on the charge of Health Care Fraud, to be served consecutively to the assault charges.  As to the charge of Obtaining Controlled Substances by Fraud, One Horn was sentenced to 12 months in federal prison.  In total, One Horn was sentenced to 12 years in federal prison, followed by three years of supervised release, and ordered to pay $400 in special assessments to the Federal Crime Victims Fund.
One Horn was indicted for the charges by a federal grand jury on October 22, 2020.  She pleaded guilty on May 28, 2021.
One Horn was addicted to prescription controlled substances and was no longer able to obtain controlled substances as a result of her behavior.  One Horn assaulted others, including her minor children, in order to obtain prescriptions from medical providers for the injuries she intentionally inflicted.  As a result of One Horn's actions, three victims lost four fingers to amputation.  One Horn fabricated stories as to how the individuals received their injuries, and also provided false statements to health care providers in order to obtain controlled substances and health care benefits.  Once the individuals received controlled substances, One Horn took the controlled substances, despite the individuals having significant bodily injuries.
This case was investigated by the U.S. Department of Health and Human Services – Office of Inspector General and the Federal Bureau of Investigation.  Assistant U.S. Attorney Megan Poppen prosecuted the case.
One Horn was immediately turned over to the custody of the U.S. Marshals Service.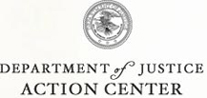 Locate a Prison, Inmate, or Sex Offender
Report Waste, Fraud, Abuse or Misconduct to the Inspector General
Register, Apply for Permits, or Request Records
Identify Our Most Wanted Fugitives
Report and Identify Missing Persons
United States Attorney's Office

District of South Dakota
2019 Annual Report
2018 Annual Report
2017 Annual Report
The Office of U.S. Attorney

presents

South Dakota Community Prosecution Strategy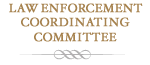 Training and seminars for

Federal, State, and Local

Law Enforcement Agencies.