Richard G. Frohling, Acting United States Attorney for the Eastern District of Wisconsin, announced that two men received sentences related to their involvement in drug trafficking on the Menominee Indian Reservation on February 24, 2021. Senior United States District Judge William C. Griesbach issued the following sentences:
Negani pleaded guilty on July 21, 2021, to Possession with Intent to Distribute Methamphetamine, in violation of Title 21, United States Code, Sections 841(a)(1) and (b)(1)(C). Mielkie entered a guilty plea to the same charge on August 3, 2021.
The investigation revealed that in the evening hours of February 24, 2021, Negani and Mielkie were in a vehicle on the Menominee Indian Reservation. A tribal patrol officer stopped the vehicle for an equipment violation, and a subsequent alert by a drug detection police dog led to the discovery of just under 30 grams of methamphetamine and drug paraphernalia. A search of the vehicle also revealed a Dan Wesson Arms .357 Magnum revolver in the vehicle.
According to court records, tribal investigators learned that Negani and Mielkie traveled to the Menominee Indian Reservation from the Lac du Flambeau area, purchased the methamphetamine from a source of Negani's, and were traveling back "up north" for further distribution.
At their sentencing hearings, Judge Griesbach noted the destruction caused by methamphetamine in Northeastern Wisconsin and on the Menominee Indian Reservation. Judge Griesbach explained that there was a need to send a message, not just to the defendants, but to the entire community that committing crimes while armed would not be accepted.
The Menominee Tribal Police Department and Federal Bureau of Investigation investigated the case.  It was prosecuted by Assistant United States Attorney Andrew J. Maier.
#   #   #
For further information contact:
Public Information Officer Kenneth Gales                                                                     
(414) 297-1700
Follow us on Twitter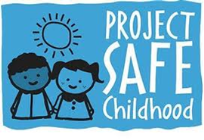 Help us combat the proliferation of sexual exploitation crimes against children.

 
Training and seminars for Federal, State, and Local Law Enforcement Agencies.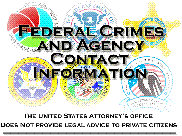 Training and seminars for Federal, State, and Local Law Enforcement Agencies.