ATLANTA – Thomas Ukoshovbera A. Gbenedio has been convicted by a federal jury of illegally dispensing and distributing controlled substances from his pharmacy.
"As a pharmacist, Gbenedio was trusted to appropriately dispense controlled substances," said Acting U.S. Attorney Kurt R. Erskine.  "His behavior fed into the continuing problem of addiction to powerful prescription opioids, which, unfortunately, continues to take a daily toll on many members of our community."


"Removing and ultimately eliminating healthcare providers who unlawfully dispense pharmaceutical products for non-medical reasons is an important part of DEA's mission," said Special Agent in Charge of the DEA Atlanta Field Division Robert J. Murphy. "This pharmacist not only distributed copious quantities of opiate-based pills to scores of drug-seeking patients but collected large sums of money from this illegal practice. Gbenedio will no longer be able to commit such unlawful acts due to the hard work and dedication put forth by our federal, state and local law enforcement counterparts who made this investigation a success."
According to Acting U.S. Attorney Erskine, the charges and other information presented in court: Gbenedio was a licensed pharmacist who owned Better Way Pharmacy in Mableton, Georgia.  An investigation into Gbenedio began after Georgia Drug & Narcotics Agency (GDNA) agents conducted a routine inspection at Better Way and noticed that several of Gbenedio's customers were driving long distances – including from Kentucky and Alabama – to get prescriptions filled at Better Way.  Several of the prescriptions were for large quantities of highly addictive opioids, like oxycodone, and many of the prescriptions were purportedly from the same physician. 
The investigation later revealed that the prescriptions being filled by Gbenedio between 2014 and 2016 were not real prescriptions; they were fake, forged, fraudulent, or otherwise illegal. Gbenedio charged his customers up to $1,000 to fill the illegal prescriptions for controlled substances.  
After a two-week jury trial, Gbenedio was convicted of 70 counts of illegally dispensing and distributing controlled substances and one count of refusing an administrative inspection warrant.
Once the jury announced its verdict, Gbenedio was ordered to report to Probation for location monitoring.  Instead of reporting, Gbenedio attempted to flee.  He was apprehended at the Dallas-Fort Worth airport with the assistance of U.S. Marshals.
Sentencing for Thomas Ukoshovbera A. Gbenedio, 71, of Mableton, Georgia, is scheduled for February 7, 2022, at 10:00 a.m. before U.S. District Judge Thomas W. Thrash.
This case is being investigated by the Drug Enforcement Administration.
Assistant U.S. Attorneys Angela Adams and Erin N. Spritzer are prosecuting the case.
The U.S. Attorney's Office in Atlanta recommends parents and children learn about the dangers of drugs at the following web site: www.justthinktwice.gov.
For further information please contact the U.S. Attorney's Public Affairs Office at USAGAN.PressEmails@usdoj.gov or (404) 581-6016.  The Internet address for the U.S. Attorney's Office for the Northern District of Georgia is http://www.justice.gov/usao-ndga.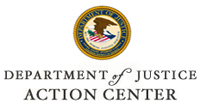 Find Help and Information for Crime Victims
Identify Our Most Wanted Fugitives
Report and Identify Missing Persons
Locate a Prison, Inmate, or Sex Offender
Contact the US Attorney's Office
Watch informative PSAs produced by this District on priorities and programs.

Learn about victim notification and rights, witness information, and helpful resources.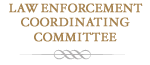 Training and seminars for Federal, State, and Local Law Enforcement Agencies.