NASHVILLE – In response to a civil rights complaint received by this Office, Teach Them Diligently (TTD), a Christian-based home school resource community of Greenville, South Carolina, addressed the interpreting needs of deaf attendees at its Christian homeschool convention in Nashville, announced Acting U.S. Attorney Mark H. Wildasin for the Middle District of Tennessee.  TTD also agreed to address requests for interpreting services and other accommodations at future conferences in accordance with the Americans with Disabilities Act (ADA).
"We appreciate the willingness of Teach Them Diligently to resolve these issues swiftly and address the greater needs of all individuals with disabilities who may utilize TTD's resources in the future," said Acting U.S. Attorney Wildasin.  "We welcome partnering with national and local civil rights organizations to ensure that both the citizens of, and visitors to, the Middle District of Tennessee have equal access to all events being offered."
On March 11, 2021, the United States notified TTD that it was investigating a complaint from the Civil Rights Education and Enforcement Center (CREEC) that TTD had refused to confirm that it would be providing American Sign Language (ASL) interpreting services to three individuals attending a future TTD conference at the Gaylord Opryland Hotel in Nashville, which may be in violation of Title III of the ADA.  TTD responded to the United States' request and agreed to provide the interpreting services at the convention.  Thereafter, the complainants confirmed that interpreters were provided. 
Following the Nashville TTD convention, TTD also agreed to make certain changes to its website so that attendees of future conferences, not just in Tennessee but throughout the United States, could submit requests for a reasonable accommodation needed in accordance with the ADA, which was not limited to interpreting needs. After the United States confirmed that TTD implemented changes to its website, the United States and TTD entered into a Letter of Resolution on October 4, 2021, which confirmed that TTD will address the needs of individuals covered by the ADA at its future conventions.
General information about the ADA is available through the ADA information line at 800-514-0301 (voice), 800-514-0383 (TTY), or on the ADA homepage at www.ada.gov.  If you believe your civil rights have been violated, including ADA rights, you may submit a report to the Department of Justice at https://civilrights.justice.gov/report/ .
The Letter of Resolution does not constitute a finding by the United States that TTD is in full compliance with the ADA, nor does it constitute an admission by TTD of fault or noncompliance with the ADA.
Assistant U.S. Attorney Kara F. Sweet represented the United States in the matter.
# # # # #
Learn about the true impacts of prescription opioid misuse and heroin use.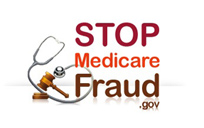 The U.S. Department of Health and Human Services (HHS) and U.S. Department of Justice (DOJ) are working together to help eliminate fraud and investigate fraudulent Medicare and Medicaid operators who are cheating the system.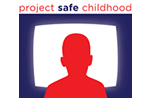 Help us combat the proliferation of sexual exploitation crimes against children.

 

Our nation-wide commitment to reducing gun crime in America.