A man who possessed two firearms and admitted to buying over a pound of methamphetamine was sentenced on November 5, 2021, to more than seven years in federal prison.
Todd Fritz Groom, age 33, from Boscobel, Wisconsin, received the prison term after a May 3, 2021 guilty plea to possession of firearms by a prohibited person.
Information from Groom's guilty plea and sentencing hearings showed that on September 24, 2020, deputies from the Fayette County Sheriff's Office executed a search warrant for stolen property at a residence in Clermont, Iowa.  After discovering that there were drugs in the house, the deputies obtained and executed a second search warrant for drugs and drug-related items.  They found two firearms in a backpack with other items belonging to Groom.  Groom was previously convicted of four felony offenses and was a methamphetamine user.  Groom later admitted to a deputy that, a couple weeks before the search, he had bought 1.5 pounds of methamphetamine for redistribution and that one of the subjects he dealt with was involved with a drug cartel.        
Groom was sentenced in Cedar Rapids by United States District Court Judge C.J. Williams.  Groom was sentenced to 86 months' imprisonment.  He must also serve a three-year term of supervised release after the prison term.  There is no parole in the federal system.
Groom is being held in the United States Marshal's custody until he can be transported to a federal prison.
This case was brought as part of Project Safe Neighborhoods (PSN).  PSN is the centerpiece of the Department of Justice's violent crime reduction efforts.  PSN is an evidence-based program proven to be effective at reducing violent crime. Through PSN, a broad spectrum of stakeholders work together to identify the most pressing violent crime problems in the community and develop comprehensive solutions to address them. As part of this strategy, PSN focuses enforcement efforts on the most violent offenders and partners with locally based prevention and reentry programs for lasting reductions in crime.
This case was prosecuted by Special Assistant United States Attorney Alexander Geocaris and Assistant United States Attorney Kyndra Lundquist and investigated by the Fayette County Sheriff's Office.
Court file information at https://ecf.iand.uscourts.gov/cgi-bin/login.pl.  The case file number is 21-CR-2015.

Making sure that victims of federal crimes are treated with compassion, fairness and respect.

 
Giving Back to the Community through a variety of venues & initiatives.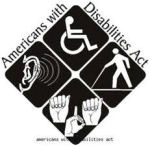 Filing Civil Rights Complaint.