GRAND RAPIDS, MICHIGAN – U.S. Attorney Andrew Birge announced that Zachary John Kennedy, a/k/a "Zeus" of Muskegon, Michigan, was sentenced to 210 months' imprisonment, followed by five years' supervised release,  by U.S. District Judge Paul L. Maloney. 
          Mr. Kennedy spent years conspiring with others to sell illegal drugs, including heroin, fentanyl, crack cocaine, and methamphetamine throughout west Michigan. During the conspiracy, Kennedy personally sold large quantities of methamphetamine, which included arranging a two-ounce methamphetamine deal in November 2019 and a ten-ounce deal in December 2019.
          At sentencing, Judge Maloney found that Kennedy had used firearms in furtherance of his drug trafficking activities and that Kennedy's actions showed an utter recklessness that needed to be deterred. Judge Maloney characterized Kennedy as "a major threat to the public" who committed a serious crime conspiring to sell drugs, particularly methamphetamine and fentanyl, both of which have had a major impact on the Western District of Michigan.
          "This sentence marks a significant step in our efforts to disrupt major drug traffickers in the Muskegon area" commented U.S. Attorney Andrew Birge. "Zachary Kennedy's actions endangered his community and put innocent citizens at risk. With today's sentence, Mr. Kennedy has been held accountable for his actions."
          "I'd like to thank our law enforcement partners for their diligence in investigating drug trafficking crimes and protecting the public from violent drug traffickers like Mr. Kennedy," said Drug Enforcement Administration (DEA) Special Agent in Charge Keith Martin. "The illicit drugs he pushed into west-Michigan are nothing short of poison, and the DEA will continue to work this case, and others like it, to their respective sources and bring everyone involved to justice."
          "WEMET Muskegon is a multi-jurisdictional task force comprised of local, county, state and federal officers. These types of cases would not be possible without the longstanding cooperation between agencies.  Criminal drug traffickers do not stop at jurisdictional borders and because of cooperative efforts like the one here, neither do we," said Detective Lieutenant Andrew Ambrose, commander of the West Michigan Enforcement Team (WEMET), a division of the Michigan State Police and one of the lead investigative agencies on the case.
          Kennedy's sentence is the most recent in a series of sentences handed down for drug traffickers prosecuted as part of coordinated efforts to disrupt drug trafficking in the Muskegon area. The other defendants received the following sentences:
          This case was part of Operation Interstate Zeus, an Organized Crime and Drug Enforcement Task Force (OCDETF) investigation that began in 2019 and was led by the Drug Enforcement Administration (DEA) and members of Michigan State Police's West Michigan Enforcement Teams (WEMET). Kennedy is the latest in nearly a dozen defendants sentenced in the investigation, which led to the overall seizure of approximately 339 grams of suspected methamphetamine, 113 grams of fentanyl, 93 grams of heroin, and quantities of cocaine and crack cocaine. Investigators also seized six handguns, jewelry worth approximately $20,000 and more than $20,000 in cash.   
          OCDETF identifies, disrupts, and dismantles the highest-level drug traffickers, money launderers, gangs, and transnational criminal organizations that threaten the United States by using a prosecutor-led, intelligence-driven, multi-agency approach that leverages the strengths of federal, state, and local law enforcement agencies against criminal networks. Additional information about the OCDETF Program can be found at https://www.justice.gov/OCDETF.
          This case was prosecuted by Assistant U.S. Attorneys Stephanie M. Carowan and Vito S. Solitro. 
###
The Latest on the Conspiracy to Kidnap the Governor

 
Heroin and Opioid Awareness

 
Project Safe Neighborhoods

 

Making sure that victims of federal crimes are treated with compassion, fairness and respect.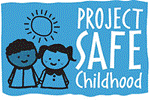 Project Safe Childhood
Giving Back to the Community through a variety of venues & initiatives.