PORTLAND, Maine—A Sanford man was sentenced today in federal court for conspiring to distribute fentanyl resulting in death and serious bodily injury, U.S. Attorney Darcie N. McElwee announced.
U.S. District Judge D. Brock Hornby sentenced Scott Adams, 45, to 20 years in prison and four years of supervised release. Adams was also ordered to pay restitution to the victims of the offense in the amount of $5,511.33 and a fine of $4,388.67. Adams pleaded guilty on June 6, 2020.
According to court records, between August 2017 and April 2018, Adams and others acquired fentanyl in Massachusetts for distribution in York County. Two people who received fentanyl from members of the conspiracy died and another person suffered serious bodily injury. 
On April 11, 2018, law enforcement officers seized approximately 150 grams of fentanyl from members of the conspiracy. A later search of Adams' residence resulted in the seizure of fentanyl, a digital scale, approximately $2,500 in cash and a "finger press" designed to compress fentanyl for further distribution.
The U.S. Drug Enforcement Administration and the Maine Drug Enforcement Agency investigated the case, with assistance from the Biddeford and Sanford police departments.
This effort is part of an Organized Crime Drug Enforcement Task Forces (OCDETF) operation. OCDETF identifies, disrupts, and dismantles the highest-level criminal organizations that threaten the United States using a prosecutor-led, intelligence-driven, multi-agency approach. Additional information about the OCDETF Program can be found at www.justice.gov/OCDETF.
# # #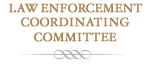 Training and seminars for Federal, State, and Local Law Enforcement Agencies.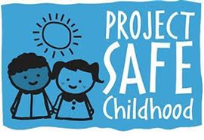 Help us combat the proliferation of sexual exploitation crimes against children.

 
Our nation-wide commitment to reducing violent crime in America.

 

Making sure that victims of federal crimes are treated with compassion, fairness and respect.