Each year on November 11 our nation sets aside a day to recognize and remember veterans of the armed forces who have served and sacrificed so much to protect us and our freedom.  As we thank them for this service, we can also do something to help protect them.  
Veterans are often targets of frauds and scams aimed at stealing veterans' benefits, hard-earned savings, and even their identities.  If you are a veteran or know a veteran, I encourage you to view and share information provided by the United States Postal Inspection Service at the USPIS website:
https://www.uspis.gov/veterans
The site provides information about schemes targeting vets.  Information and knowledge can be powerful weapons. Please join me to do our part to fight against fraudsters and scammers and help protect those who have given so much to protect us.
Duston J. Slinkard
Acting United States Attorney
U.S. Attorney's Office – District of Kansas 
###

Making sure that victims of federal crimes are treated with compassion, fairness and respect.

 

Civil Rights Initiatives.

 Toll Free Number

1-855-321-5549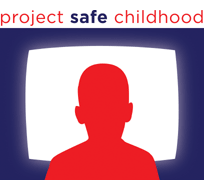 Project Safe Childhood