POCATELLO – An Idaho Falls man was sentenced to 37 months in federal prison for possession of a firearm by a prohibited person.
According to court records, on October 16, 2020, police officers with the Idaho Falls Police Department conducted a traffic stop on a car in downtown Idaho Falls. The car was driven by Shawn Thomas Cortez, 35, of Idaho Falls. After identifying Cortez, law enforcement officers learned that Cortez had an active felony warrant and that Cortez was in possession of a firearm. Law enforcement officers recovered a 9mm Sig Saur pistol from Cortez's waistband. Cortez had previously been convicted of a felony offense and is prohibited from possessing firearms.
Acting U.S. Attorney Rafael M. Gonzalez, Jr., of the District of Idaho made the announcement and commended the cooperative efforts of the Idaho Falls Police Department and the Bureau of Alcohol, Tobacco, Firearms and Explosives, which led to charges.
This case was handled by the U.S. Attorney Office's specially deputized Special Assistant U.S. Attorney (SAUSA), funded by the Eastern Idaho Partnership (EIP) and the State of Idaho. The EIP is a coalition of local city and county officials in eastern Idaho as well as the Idaho Department of Correction.
The EIP SAUSA program allows law enforcement to utilize the federal criminal justice system – through the EIP SAUSA – to prosecute, convict, and sentence violent, armed criminals and drug traffickers. These criminals often receive stiffer penalties than they might in state courts.
This program was created in January 2016. Since that time, approximately 186 defendants have been indicted by the EIP SAUSA. Of these defendants, 40 have been indicted on prohibited gun possession charges. The defendants indicted under the program have been sentenced to 7,586 months (approximately 632 years) in federal prison, representing an average prison sentence of 53.4 months (4.45 years). Defendants indicted for prohibited gun possession offenses serve, on average, approximately 41 months (3.42 years) in federal prison.
###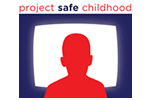 Project Safe Childhood (PSC) is a Department of Justice initiative launched in 2006.

 
Project Safe Neighborhoods (PSN) is a collaborative effort by federal, state, and local law enforcement agencies, prosecutors, and communities to prevent and deter gun violence.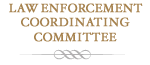 Training and seminars for Federal, State, and Local Law Enforcement Agencies.

 

Making sure that victims of federal crimes are treated with compassion, fairness and respect.