SYRACUSE, NEW YORK – A federal trial jury in Utica convicted a Rome, New York couple and their son today for conspiring to defraud the United States and for tax evasion, announced United States Attorney Carla B. Freedman, Acting Deputy Assistant Attorney General Stuart M. Goldberg of the Justice Department's Tax Division, and Thomas Fattorusso, Special Agent in Charge of the Internal Revenue Service-Criminal Investigation Division, New York Field Office.
According to evidence presented at trial and court documents, John Zourdos, his wife Helen Zourdos, and their son Dimitrios Zourdos, all of Rome, New York, operated the three Dipping Donuts stores with locations in Rome and New Hartford. From 2013 to 2017, the defendants concealed more than $2.8 million in cash sales from the IRS, and evaded more than $650,000 in individual taxes, by depositing cash directly into their personal bank accounts instead of business bank accounts, providing incomplete information to their accountant, and causing their accountant to file false individual and corporate tax returns with the IRS. The defendants also used unreported cash sales to fund a lavish lifestyle that included, among other things, the purchase of multiple luxury vehicles. Evidence at trial further showed that the defendants paid some employees "off the books" cash wages for overtime hours. They paid other employees entirely "off the books" in cash for all hours worked.
John, Helen, and Dimitrios Zourdos were each convicted of one count conspiracy to defraud the United States, seven counts of tax evasion, and seven counts of aiding and assisting in the filing of false corporate tax returns. Sentencing hearings for all three defendants will be scheduled at a later date. All face a maximum penalty of up to five years in prison on each count of conspiracy and tax evasion, and three years in prison on each count of assisting the filing of false tax returns, fines of up to $250,000.00 or twice the pecuniary gain, and a three (3) year term of supervised release to follow any incarceration. A defendant's sentence is imposed by a judge based on the particular statute the defendant is charged with violating, the U.S. Sentencing Guidelines, and other factors.
The IRS Criminal Investigation Division investigated the case.
Assistant Chief John N. Kane of the Justice Department's Tax Division and Assistant U.S. Attorney Michael F. Perry of the U.S. Attorney's Office are prosecuting the case.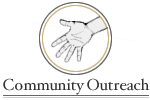 Giving Back to the Community through a variety of venues & initiatives.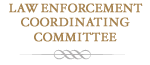 Training and seminars for Federal, State, and Local Law Enforcement Agencies.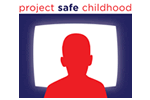 Help us combat the proliferation of sexual exploitation crimes against children.