Seattle – A Sedro-Woolley area man will make his initial appearance today in U.S. District Court in Seattle, charged with the February 24, 2020 arson at Queer/Bar, a nightclub and event space in Seattle's Capitol Hill neighborhood, announced U.S. Attorney Nick Brown.  Kalvinn Jay Garcia, 24, was transferred to federal custody today from Whatcom County where he served a jail sentence for theft. The grand jury returned the arson indictment on January 21, 2021.
According to filings in the case, Garcia was seen on surveillance video in the alley behind Queer/Bar on the night the blaze was set in a dumpster next to the building.  The nightclub is across the alley from the Seattle Police East Precinct and the fire attracted immediate attention.  Video from both the precinct and the neighboring businesses capture Garcia near the dumpster just as the flames caught and surged up the side of the building.  Officers observed Garcia a short distance away.  Garcia tried to run from officers but was apprehended.
There were more than 50 people in the club and its event room at the time of the fire.  The blaze scorched the brick exterior and forced the cancelation of events planned at the nightclub over subsequent days.
Garcia was originally charged in King County Superior Court with arson and a hate crime.  He was released from jail due to COVID-19.
Arson is punishable by a minimum term of imprisonment of five years and a maximum term of twenty years, and a maximum fine of $250,000.00
The charge contained in the indictment is only an allegation.  A person is presumed innocent unless and until he or she is proven guilty beyond a reasonable doubt in a court of law.
The case is being investigated by the FBI and the Seattle Police Department.  The case is being prosecuted by Assistant United States Attorneys Rebecca Cohen and  Trial Attorney AeJean Cha of DOJ's Civil Rights Division.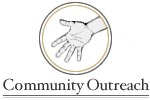 Engaging in outreach in order to prevent crime, respond to community needs, and promote good citizenship.

 

Making sure that victims of federal crimes are treated with compassion, fairness and respect

 

Our nation-wide commitment to reducing gun crime in America