DAYTON, Ohio – A steel carport business headquartered in Muncie, Indiana, is forfeiting $6 million for knowingly employing dozens of undocumented immigrants. Company executives paid to smuggle the undocumented workers from Mexico to the United States and then used them as cheap labor on construction projects throughout the country.
All Steel Carport, Inc. pleaded guilty in July 2021 to inducing undocumented immigrants to remain in the United States to generate millions of dollars of proceeds for itself.
All Steel performed several millions of dollars' worth of work in Ohio knowingly using undocumented immigrant workers. The company also purchased trucks in Ohio for the workers, which they titled in the names of "straw owners."
According to court documents, between 2018 and 2019, the company authorized the hiring of dozens of undocumented immigrants to process steel or install carports for the company. All Steel allowed the employees to use fictitious Social Security numbers and other identifying information. The company also provided incentives to the employees. For example, All Steel helped employees obtain driver's licenses in other states and purchased vehicles for the employees to pay off through deductions in their paychecks.
As part of this case, All Steel has also forfeited three vehicles – 2020 Chevy Silverados and Ford F-350s and a 2020 Audi R8 – valued collectively at more than $300,000. 
Besides forfeiting $6 million and the vehicles, All Steel was sentenced to three years of probation, a $25,000 fine, and was ordered to provide community outreach with Homeland Security Investigations concerning employment practices. All Steel is ordered to obtain IMAGE certification with Immigrations and Customs Enforcement within one year.
Vipal J. Patel, Acting United States Attorney for the Southern District of Ohio, and Vance Callender, Special Agent in Charge, U.S. Homeland Security Investigations, announced the sentence imposed today by Senior U.S. District Judge Walter H. Rice. Patel and Callender acknowledged the cooperation of law enforcement in Oklahoma, Texas and Indiana, as well as the U.S. Attorney's Office for the Southern District of Indiana. Deputy Criminal Chief Brent G. Tabacchi and Assistant United States Attorney Dwight K. Keller are representing the United States in the case.
# # #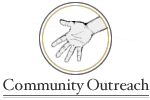 Giving Back to the Community through a variety of venues & initiatives.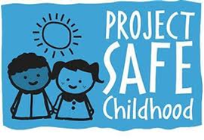 Help us combat the proliferation of sexual exploitation crimes against children.

 

Making sure that victims of federal crimes are treated with compassion, fairness and respect.