DAVENPORT, Iowa – An Iowa City man, Lashaun Calvin Lacy, age 44, was sentenced on Wednesday, November 17, 2021, by United States District Court Chief Judge John A. Jarvey to three months in federal prison for providing false declarations before a grand jury. Lacy was ordered to serve one year of supervised release to follow his prison term as well as pay $100 to the Crime Victims' Fund.
According to court documents, on or about July 8, 2020, Lacy was subpoenaed to testify before the grand jury in the Southern District of Iowa about another individual regarding a health care fraud and false statements investigation. The subject of Lacy's testimony was where he was living from 2010-2019. During his testimony he provided false information to the grand jury.
United States Attorney Richard D. Westphal of the Southern District of Iowa made the announcement. The United States Department of House and Urban Development, Office of the Inspector General investigated the case along with the Iowa Department of Inspection and Appeals.
The Department of Justice is remaining vigilant in detecting, investigating, and prosecuting wrongdoing related to the crisis. 
If you think you are a victim of a scam or attempted fraud involving COVID-19 please click the image above for a variety of resources.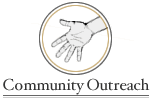 Giving Back to the Community through a variety of venues & initiatives.
Victims of crime may experience feelings of confusion, frustration, fear and anger. The United States Attorneys Office for the Southern District of Iowa Victim/Witness Unit is dedicated to making sure that victims of federal crimes and their family members are treated with compassion, fairness and respect.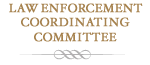 Training and seminars for Federal, State, and Local Law Enforcement Agencies.
Help us combat the proliferation of sexual exploitation crimes against children.
Let your voice be heard...Share your opinion: