A Sioux City man who sold large quantities of methamphetamine around Sioux City was sentenced November 16, 2021 to more than 15 years in federal prison.
Marcus Anderson, age 43, from Sioux City, received the prison term after a June 22, 2021 guilty plea to conspiracy to distribute methamphetamine.
In a plea agreement, Anderson admitted he conspired to sell 15,000 grams of methamphetamine around the tri-state area.  Anderson further admitted he traveled to Kansas City in the fall of 2018 to obtain methamphetamine for redistribution.  He was stopped after picking up approximately nine pounds of ice methamphetamine for redistribution.
Anderson was sentenced in Sioux City by United States District Court Chief Judge Leonard T. Strand.  Anderson was sentenced to 183 months' imprisonment.  He must also serve a 10-year term of supervised release after the prison term.  There is no parole in the federal system.
Anderson is being held in the United States Marshal's custody until he can be transported to a federal prison.
The case was prosecuted by Assistant United States Attorney Jack Lammers and was investigated as part of the Organized Crime Drug Enforcement Task Force (OCDETF) program of the United States Department of Justice through a cooperative effort of the Tri-State Drug Task Force based in Sioux City, Iowa, that consists of law enforcement personnel from the Drug Enforcement Administration; Sioux City, Iowa, Police Department; Homeland Security Investigations; Woodbury County Sheriff's Office; South Sioux City, Nebraska, Police Department; Nebraska State Patrol; Iowa National Guard; Iowa Division of Narcotics Enforcement; United States Marshals Service; South Dakota Division of Criminal Investigation; and Woodbury County Attorney's Office.. 
Court file information at https://ecf.iand.uscourts.gov/cgi-bin/login.pl. 
The case file number is 20-4087.
Follow us on Twitter @USAO_NDIA.

Making sure that victims of federal crimes are treated with compassion, fairness and respect.

 
Giving Back to the Community through a variety of venues & initiatives.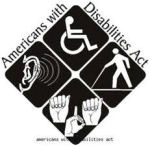 Filing Civil Rights Complaint.

 
Let your voice be heard...Share your opinion: