CORPUS CHRISTI, Texas – A federal jury sitting in Corpus Christi has found a 59-year-old local man guilty of conspiracy to distribute more than five grams of meth and possession with intent to distribute 27 grams of meth, announced Acting U.S. Attorney Jennifer B. Lowery.
The jury deliberated for approximately three hours following a two-day trial before returning a guilty verdict on both counts against Ronald Flirt.
On Nov. 17, 2020, authorities were surveilling a known drug stash house when they witnessed Flirt stop at the location. A Drug Enforcement Administration (DEA) agent testified at trial, describing how someone had exited Flirt's vehicle, entered the stash house and returned to the truck.
Law enforcement then pulled Flirt over and found he had a total of 10 Ziplock bags of meth. They had a total street value of more than $4,000.
Further testimony revealed he tried to deceive authorities when the initially stopped him. However, jurors saw bodycam video in which law enforcement asked Flirt to show him his hands which demonstrated he had one finger missing as he attempted to hide a bag of meth.
The jury also heard that Flirt had a Santa Muerte statue to protect him from law enforcement. It clearly did not work.
The defense attempted to convince the jury the drugs were solely for personal use and that Flirt intended to smoke an entire ounce of meth. They did not believe those calins and found him guilty as charged.
U.S. District Judge David Morales set sentencing for Feb. 23, 2022. At that time, Flirt faces up to 40 years in prison and a possible $5 million maximum fine. He has been and will remain in custody pending that hearing. 
The DEA and police departments in Corpus Christi and Mathis conducted the investigation. Assistant U.S. Attorneys Christopher Marin and John Marck are prosecuting the case.

Civil Rights Enforcement

 

We are currently accepting applications for Law Student Interns. Click for more info.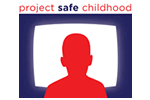 Help us combat the proliferation of sexual exploitation crimes against children.