PITTSBURGH – Cindy K. Chung was sworn in today as the 59th United States Attorney for the Western District of Pennsylvania and began her duties immediately.
"I am grateful to the President for my nomination and to Senators Casey and Toomey for their recommendation and endorsement," said U.S. Attorney Chung. "I have dedicated my career to serving the public and am honored to continue to do so by leading this outstanding office. I look forward to working with our law enforcement and community partners to protect the public, pursue equal justice under the law, and serve the people of the Western District of Pennsylvania."
Chief U.S. District Judge Mark R. Hornak administered to oath to Ms. Chung, 46, of Pittsburgh, in a ceremony this morning.
Prior to becoming U.S. Attorney, Ms. Chung served as an Assistant United States Attorney for the U.S. Attorney's Office for the Western District of Pennsylvania since 2014. Ms. Chung has held numerous positions during her tenure, including Deputy Chief of the Major Crimes Section from 2018 to 2020, Acting Deputy Chief of the Violent Crimes Section at various times in 2015 to 2017, Domestic Violence Coordinator from 2019 to 2020, Project Safe Neighborhoods Coordinator from 2018 to 2020, Border Security Coordinator from 2018 to 2020, and Civil Rights Coordinator from 2016 to 2018. Ms. Chung also served as an Adjunct Professor at the University of Pittsburgh School of Law where she cotaught a course on Federal Hate Crimes in the Spring of 2021.
Prior to joining the U.S. Attorney's Office, Ms. Chung worked as a Trial Attorney in the Criminal Section of the Department of Justice's Civil Rights Division from 2009 to 2014. From 2003 to 2007, Ms. Chung worked as an Assistant District Attorney at the District Attorney's Office, New York County, and she continued her work there as an Investigation Counsel in the Official Corruption Unit from 2007 to 2009. Ms. Chung began her legal career as a law clerk for Judge Myron Thompson on the United States District Court for the Middle District of Alabama from 2002 to 2003.
Ms. Chung received her J.D. from Columbia Law School in 2002 and her B.A.s from Yale University in 1997.
Ms. Chung, who was nominated for U.S. Attorney by President Joe Biden on Oct. 27, and confirmed by the U.S. Senate on Nov. 19, 2021, assumes the office from Acting U.S. Attorney Stephen R. Kaufman. She leads an office currently staffed with 59 Assistant U.S. Attorneys across the criminal, civil and appeals divisions, and 56 professional support staff in offices in Pittsburgh, Erie, and Johnstown.
The Western District of Pennsylvania includes the 25 westernmost counties in the Commonwealth of Pennsylvania.

Learn about victim notification and rights, witness information, and helpful resources.

 

Law enforcement agencies and community partners help us reduce crime.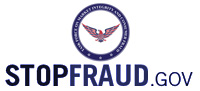 Protect yourself from fraud, and report suspected cases of financial fraud to local law enforcement.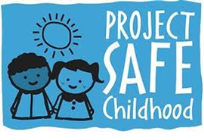 Help us combat the proliferation of sexual exploitation crimes against children.