DES MOINES, IA – A federal grand jury in Des Moines returned an indictment on November 17, 2021, charging a Des Moines man with attempting to produce child pornography, attempted enticement of a minor to engage in illicit sexual activities and other related charges.
According to court documents, Dennis Eugene Kimball, age 57, of Des Moines, communicated online with an undercover officer posing as a minor female and arranged to meet her for sex in an area motel. Kimball also asked who he believed to be the minor female to send him sexually explicit images of herself and sent her videos of himself masturbating. Through online communication, Kimball also asked for her phone number to arrange a meeting for sex.
Kimball is charged with attempted sexual exploitation of a minor, enticement and attempted enticement of a minor to engage in illicit sexual activities, transfer and attempted transfer of obscene material to a minor, use and attempted use of interstate facilities to transmit information about a minor, and commission of a felony offense involving a minor by a registered sex offender. The defendant was arraigned on November 19, 2021, and was detained pending trial. If convicted of all charges, he faces a mandatory minimum sentence of 15 years in prison. A federal district court judge will determine any sentence after considering the U.S. Sentencing Guidelines and other statutory factors.
United States Attorney Richard D. Westphal of the Southern District of Iowa made the announcement. This case is being investigated by the Altoona Police Department, Iowa Division of Criminal Investigation, Iowa Crimes Against Children Task Force, and the Federal Bureau of Investigation The following agencies have assisted in the investigation: Iowa Division of Intelligence, Iowa Division of Narcotics Enforcement, Drug Enforcement Administration, and the Polk County Attorney's Office.
The public is reminded that an indictment is merely an allegation and all defendants are presumed innocent until proven guilty beyond a reasonable doubt in a court of law.
The Department of Justice is remaining vigilant in detecting, investigating, and prosecuting wrongdoing related to the crisis. 
If you think you are a victim of a scam or attempted fraud involving COVID-19 please click the image above for a variety of resources.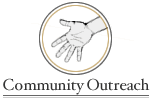 Giving Back to the Community through a variety of venues & initiatives.
Victims of crime may experience feelings of confusion, frustration, fear and anger. The United States Attorneys Office for the Southern District of Iowa Victim/Witness Unit is dedicated to making sure that victims of federal crimes and their family members are treated with compassion, fairness and respect.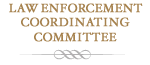 Training and seminars for Federal, State, and Local Law Enforcement Agencies.
Help us combat the proliferation of sexual exploitation crimes against children.
Let your voice be heard...Share your opinion: