WASHINGTON – A Maryland man who advertised the sale of pit bull puppies on various websites was sentenced today to 30 months in prison for a scheme in which he generated at least $158,000 in money transfers from more than 100 victims who never got the dogs.
            The announcement was made by U.S. Attorney Matthew M. Graves and Raymond Villanueva, Special Agent in Charge, U.S. Homeland Security Investigations (HSI), Washington, D.C.
            Fonjeck Eric Azoh, 42, of Mount Rainier, Md., pleaded guilty in August 2021, in the U.S. District Court for the District of Columbia, to a charge of wire fraud. He was sentenced by the Honorable Carl J. Nichols. In addition to the prison term, Azoh was ordered to pay $158,000 in restitution. He also must forfeit $67,000 seized by law enforcement during the investigation and pay an additional $92,000 forfeiture money judgment.
            According to the government's evidence, between January 2019 and October 2020, Azoh offered the pit bull puppies, using various websites. He agreed to sell these puppies to victims living throughout the United States even though he never intended to provide them. Azoh directed victims to send money to him through money transfer businesses, which he then collected at retail stores and elsewhere. Throughout the scheme, Azoh collected at least $158,000 from at least 119 victims who lived in 40 different states.
            Azoh was arrested in January 2021 and has been in custody ever since.
            In announcing the sentence, U.S. Attorney Graves and Special Agent in Charge Villanueva commended the work of those who investigated the case from HSI. They also expressed appreciation for the work of those who handled the case at the U.S. Attorney's Office, including Assistant U.S. Attorney John W. Borchert, who prosecuted the case.

Making sure that victims of crimes are treated with compassion, fairness and respect.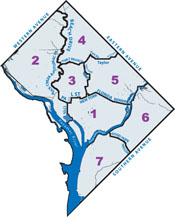 The United States Attorney's Office In Your Neighborhood

 

Our nation-wide commitment to reducing gun crime in America.