HOUSTON – A 47-year-old medical sales representative has agreed to pay $100,000 to settle allegations that he assisted in causing the submission of false claims, announced Acting U.S. Attorney Jennifer B. Lowery.  
Matthew Thibaut is a sales representative from Cypress. He sold products through his business, Flex Surgical Management LLC. 
From Jan. 1, 2017, to Dec. 31, 2019, Thibaut sold ANSiStim and Primary Relief devices to various medical providers. DyAnsys Inc. manufactures the devices which are used for electro-acupuncture. This only involves inserting needles into patients' ears with the neurostimulator taped behind them with an adhesive. 
However, Thibaut's customers falsely billed Medicare for the surgical implantation of neurostimulator electrodes. These are invasive procedures usually requiring use of an operating room for which Medicare pays thousands of dollars. Thibaut allegedly knew his customers would bill Medicare in this fashion and, therefore, assisted in causing the submission of false claims, according to the allegations.     
To date, the Southern District of Texas has resolved six other similar cases which included settlements from a Katy anesthesiologist, a Houston pain doctor, a Rockport chiropractor, a Houston chiropractor, a Laredo pain doctor and a Woodlands pain doctor. This is the first settlement in the Southern District of Texas involving a device marketer.    
The U.S. Attorney's Office jointly conducted the investigation with the Department of Health and Human Services – Office of Inspector General. Assistant U.S. Attorney Brad Gray handled the matter.
The claims resolved by the settlement are allegations only and there has been no determination of liability.

Civil Rights Enforcement

 

We are currently accepting applications for Law Student Interns. Click for more info.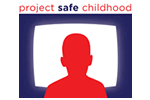 Help us combat the proliferation of sexual exploitation crimes against children.