ST. LOUIS – Today United States District Court Judge Stephen N. Limbaugh, Jr. sentenced David Curtis President to 18 years in prison for the crimes of carjacking and firearms offenses for separate carjackings committed on June 28, 2019 and July 29, 2019.  President pleaded guilty to the charges on August 24, 2021. 
According to the plea agreement, President, a 29- year-old resident of St. Louis County, committed two separate carjackings in St. Louis County.  On June 28, 2019, in the 11100 Block of Riaza Square, President took a 2007 Buick Lucerne from the victim at gun point. President was later identified as the carjacker and determined to be in possession of the victim's pistol, which was in the Lucerne at the time of the carjacking.  On July 29, 2019, at the Petro Mart at 698 Gravois Bluffs Boulevard, President shot two persons and took from them a 2017 Nissan Altima. 
The St. Louis County Police Department investigated the carjacking and firearms offenses.

Making sure that victims of federal crimes are treated with compassion, fairness and respect.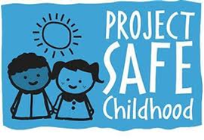 Help us combat the proliferation of sexual exploitation crimes against children.

 

Our nation-wide commitment to reducing gun crime in America.

 
Law Enforcement Officer Safety Program

 
CIVIL RIGHTS

Information

and

Filing a Complaint