Earlier today, in federal court in Brooklyn, Elgin Brack was sentenced by United States District Judge Eric N. Vitaliano to 43 years' imprisonment for his role in the armed robberies of four convenience stores in Queens.  Elgin Brack was convicted following a two-week trial in March 2020 of three counts of robbery, one count of attempted robbery, one count of conspiracy to commit robbery, one count of discharging a firearm during a crime of violence and three counts of brandishing a firearm during a crime of violence.  As part of his sentence, the Court also ordered Elgin Brack to pay $1,264,536.86 in restitution.  Elgin Brack's co-defendant, Scott Brack, pleaded guilty in November 2019 for his participation in the robbery conspiracy and is awaiting sentencing.
Breon Peace, United States Attorney for the Eastern District of New York, John B. DeVito, Special Agent-in-Charge, Bureau of Alcohol, Tobacco, Firearms and Explosives, New York Division (ATF), and Dermot F. Shea, Commissioner, New York City Police Department (NYPD), announced the sentence.
"With today's sentence, the defendant is deservedly punished for brutally shooting an innocent employee in the head and hand, and for committing violent armed robberies of convenience stores that jeopardized the safety of innocent people," stated United States Attorney Peace.  "This Office will continue to vigorously prosecute defendants like Brack who engage in gun violence that threatens the safety of the community and endangers customers and hardworking store employees."
"Our NYPD officers work tirelessly to prevent and fight the kind of violent crime that threatens the fabric of life for everyone in our city. This sentence today strengthens our commitment to the public and highlights the joint work of our NYPD officers, law enforcement partners and prosecutors from the United States Attorney's Office in the Eastern District of New York in achieving a measure of justice in this case," stated NYPD Commissioner Shea.
During the early morning hours of November 26, 2018, Elgin Brack robbed at gunpoint a Duane Reade store, a 7-Eleven, and two Rite-Aid stores.  During each robbery, Elgin Brack pretended to make a purchase.  When the store employee opened the cash register drawer to complete the sale, the defendant brandished a .357 Magnum revolver, pointed it at the cashier and demanded money.  During the first robbery, the defendant shot the Duane Reade store clerk in the hand and the head and then fled emptyhanded.  The victim survived the shooting.  After each robbery, Elgin Brack was picked up by a getaway car driven by his uncle and co-defendant Scott Brack.   
This case was brought as part of Project Safe Neighborhoods (PSN), a program bringing together all levels of law enforcement and the communities they serve to reduce violent crime and make our neighborhoods safer for everyone.  As part of the program, U.S. Attorneys' Offices work in partnership with federal, state, local and tribal law enforcement and their local communities to develop effective, locally based strategies to reduce violent crime.
The government's case is being handled by the Office's Organized Crime and Gangs Section.  Assistant United States Attorneys Jonathan Siegel and Jonathan P. Lax are in charge of the prosecution.  Assistant United States Attorney Tanisha R. Payne of the Office's Asset Recovery Section is handling the forfeiture matters.
The Defendant:
ELGIN BRACK

Age: 24

Brooklyn, New York
Co-Defendant Who Previously Pleaded Guilty:
SCOTT BRACK

Age: 51

Bronx, New York
E.D.N.Y. Docket No. 18-CR-684 (ENV)
Civil Rights

Information and Complaints
Department of Justice Statement on SolarWinds – UPDATE
The Department of Justice believes that it is important to keep victims/witnesses of federal crime informed of court proceedings and what services may be available to assist you.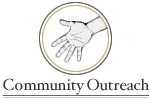 Giving Back to the Community through a variety of venues & initiatives.

 

DOJ 2021 EEO Policy Statement
EOUSA USAO 2021 EEO Policy Statement