BANGOR, Maine: A Hartland, Maine, man was sentenced today in federal court for conspiring to distribute and to possess with intent to distribute fentanyl and possessing a firearm in furtherance of drug trafficking, U.S. Attorney Darcie N. McElwee announced.
U.S. District Judge Lance E. Walker sentenced Nicholas Culver, 41, to 14 years in prison and  five years of supervised release. Culver pleaded guilty on December 10, 2018.
According to court records, between January 1, 2018 and July 17, 2018, Culver, on a weekly basis, obtained fentanyl from an out-of-state source of supply that he would then bring back to a residence in central Maine for distribution. On the day of his arrest, Culver was in possession of a 9-millimeter semi-automatic pistol, approximately 30 grams of fentanyl and proceeds of drug trafficking. Culver admitted to carrying the gun to deter people from robbing him during drug deals.
During the sentencing hearing, Judge Walker found that Culver was responsible for "a staggering amount of some of the most lethal poison in the illicit drug market."
The U.S. Drug Enforcement Administration and the Somerset County Sheriff's Office investigated the case. 
This effort is part of an Organized Crime Drug Enforcement Task Forces (OCDETF) operation. OCDETF identifies, disrupts, and dismantles the highest-level criminal organizations that threaten the United States using a prosecutor-led, intelligence-driven, multi-agency approach. Additional information about the OCDETF Program can be found at www.justice.gov/OCDETF.
# # #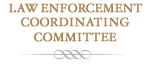 Training and seminars for Federal, State, and Local Law Enforcement Agencies.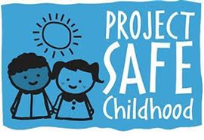 Help us combat the proliferation of sexual exploitation crimes against children.

 
Our nation-wide commitment to reducing violent crime in America.

 

Making sure that victims of federal crimes are treated with compassion, fairness and respect.