CONTACT: Barbara Burns   

PHONE:       (716) 843-5817 

FAX #:          (716) 551-3051  
BUFFALO, N.Y. – U.S. Attorney Trini E. Ross announced today that Donyell Williams, 27, of Michigan, who was convicted of high-speed flight from an immigration checkpoint, was sentenced to serve six months home confinement and two years' probation by U.S. District Judge John L. Sinatra, Jr.
Assistant U.S. Attorney Aaron J. Mango, who handled the case, stated that on March 5, 2021, at approximately 9:54 p.m., Williams was driving a Jeep Commander with Ohio license plates on the Lewiston-Queenston Bridge. Co-defendant Johnny Greer, 19, was a passenger in the vehicle. As the defendants drove towards the Lewiston Port of Entry, they failed to stop for federal inspection despite numerous "stop" signs posted by Customs and Border Protection. Williams instead proceeded to accelerate through a commercial truck lane and then drove around a tire deflating strip. While being pursued by CBP officers and the New York State Police, Williams drove on the I-190 south to I-90 west at speeds ranging from 95 mph to 110 mph.  A few hours later, at approximately 12:30 a.m. on March 6, 2021, the Jeep Commander was located on the side of the road in the vicinity of Dunkirk, NY, and Williams and Greer were arrested.
Greer was previously convicted and sentenced to serve six months in prison
The sentencing is the result of an investigation by Homeland Security Investigations, under the direction of Acting Special Agent-in-Charge Matthew Scarpino, Customs and Border Protection, under the direction of Director of Field Operations Rose Brophy, and the New York State Police, under the direction of Major Jennifer H. Gottstine.
# # # #
Visit the Federal government's website to help you be safe, secure and responsible online.
https://www.onguardonline.gov/
CASE INFORMATION


Making sure that victims of federal crimes are treated with compassion, fairness and respect.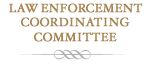 Read about our LECC Program
138 Delaware Ave. – Buffalo, NY 14202