ALBUQERQUE, N.M. – Conrad Lucero, 71, of Mesita, New Mexico, and an enrolled member of the Laguna Pueblo, was sentenced in federal court on Oct. 28 to four years in prison for sexual abuse in Indian Country. Lucero is a former governor of the Laguna Pueblo.
     Lucero pleaded guilty on April 23. According to the plea agreement, on March 20, 2019, Lucero sexually abused Jane Doe while she was staying at his residence in Cibola County, New Mexico, on the Laguna Pueblo. Lucero approached the victim while she slept and engaged in sexual contact without her consent.
     After his release from prison, Lucero will be subject to five years of supervised release and must register as a sex offender.
     The Bureau of Indian Affairs investigated this case with assistance from the Laguna Pueblo Police Department and the Isleta Pueblo Police Department. Assistant U.S. Attorney Fredrick T. Mendenhall and Kyle T. Nayback prosecuted the case.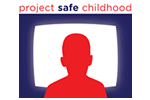 Help us combat the proliferation of sexual exploitation crimes against children.

 

Making sure that victims of federal crimes are treated with compassion, fairness and respect.