Tacoma – A 30-year-old member of the Quileute Tribe was sentenced today in U.S. District Court in Tacoma to 8 years in prison and 30 years of supervised release for abusive sexual contact, announced U.S. Attorney Nick Brown.  Tyron Jackson has been in tribal, state, or federal custody since his arrest in June 2019.  At today's sentencing hearing U.S. District Judge Robert J. Bryan said he felt it is imperative to "protect the public from any further acts of this defendant."
"Sexual abuse and sexual assault against native children and women is pervasive, and continues to plague Native American tribes," said U.S. Attorney Nick Brown.  "This case should send a message of deterrence: there will be serious consequences for the sexual abuse of Native American children."
According to records filed in the case, the assaults occurred against two different minor victims.  Between 2013 and 2015 one child was molested on Quileute Tribal land.  In 2018, a second minor victim was sexually assaulted on Lower Elwha Klallam Tribal land.   The two victims disclosed the abuse. In June 2019, Jackson was taken into custody.  He pleaded guilty in September 2021.
The assaults were investigated by the Lower Elwha Tribal Police, the La Push Police, and the FBI.
The case was prosecuted by Assistant United States Attorney Rebecca Cohen, in consultation with prosecutors from the Quileute and the Lower Elwha Klallam Tribes.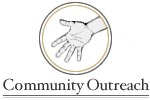 Engaging in outreach in order to prevent crime, respond to community needs, and promote good citizenship.

 

Making sure that victims of federal crimes are treated with compassion, fairness and respect

 

Our nation-wide commitment to reducing gun crime in America