LAFAYETTE, La. – Acting United States Attorney Alexander C. Van Hook announced that Yvette L. Fontenot, 54, of Carencro, Louisiana, has been sentenced by United States District Judge Robert R. Summerhays to 14 months in prison, followed by 3 years of supervised release, for using or trafficking in an unauthorized access device. Fontenot was ordered to pay restitution in the amount of $149,461.48.
Fontenot pleaded guilty to the charge on August 20, 2021. Fontenot was employed as an Office Manager at Periodontics Associates in Lafayette, Louisiana. In that position, Fontenot was authorized to use certain credit cards for business expenses, as well as certain business accounts to pay the balances of those credit cards and other business expenses.
According to evidence presented to the court, from November 2008 until August 2016, Fontenot used several of the business credit cards issued to Periodontics Associates for personal expenses for herself and her family. Fontenot knew that these credit cards were obtained and authorized for business use only and she knew that other business accounts would be used to pay the balances of the credit card accounts. In fact, business funds were used to pay these credit card balances and personal expenses of Fontenot through business checks prepared by Fontenot herself. She did this with the intent to defraud the company for personal gain, to which she was not entitled. The amount of loss suffered by the company as identified in the criminal proceedings was $149,461.48.
The United States Secret Service investigated the case and Assistant U.S. Attorney Myers P. Namie prosecuted the case.
# # #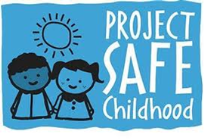 Help us combat the proliferation of sexual exploitation crimes against children.

 

Our nation-wide commitment to reducing gun crime in America.

 
Making sure that victims of crimes are treated with compassion, fairness and respect.