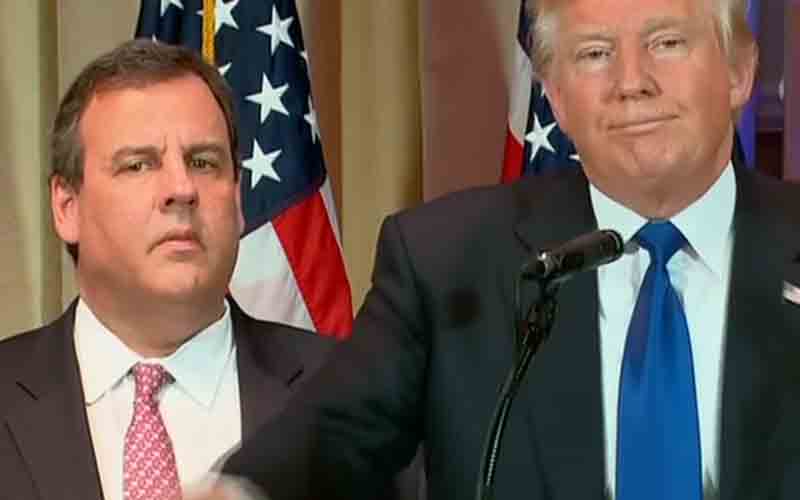 Monday rambling…
Former Donald Trump lapdog, former New Jersey Governor Chris Christie was there the day Trump got COVID-19. In a book, it is rumored that Trump blamed Christie for getting him sick. Christie was prepping the President for a debate against Joe Biden and was helping the President in his re-election bid.
Now, after Trump's loss and claims of election fraud, Christie is trying to move out of the shadow of his former boss. He's been hitting the news circuit promoting his new book, the Republican revival…or rescue…or something like that. The book is less about reviving the Republican party and more about Christie's need to grind his ax against those who he has issues with.
Starting with Trump. Christie is parading himself around the liberal media circuit giving those outlets anti-Trump soundbites while he plugs incessantly away for his new book.
There's just one problem. Nobody on the right wants to read his book and the left is only interested in his anti-Trump rhetoric. They're not plopping down cash to see what else the former Trump insider turned snitch has to say about anything else.
The former President was seemingly waiting for the opportunity to pounce on Christie and after selling less than 3,000 books in its first week on the shelves, Trump is rubbing it in.
On several occasions, the Twitterless Trump pushed out blog posts and statements mocking Christie's lackluster sales.
"ICYMI: Chris Christie's new book on how to save the Republican Party sells paltry 2,289 copies," Trump posted when the news broke on Christie's dismal sales figures.
"ICYMI: New Trump book does $1M in sales in first 24 hours," he later posted about his own new book.
"ICYMI: Exclusive: Donald Trump Already Sold 100,000 Copies of Book, 50 Times More than Chris Christie Book," he later boasted, fact shaming the former governor.
Chris Christie has told his story, but few Americans care enough to hear it. I was one of the 3,000 people who bought Christie's book just because, you know…it's a trainwreck. It was a hard read. He claims to be the glue that will bring the party back together as many in New Jersey expected he would, but on the other hand, he trashes party leaders.
Newsbreak: Chris, the Republican party is back together at the national level…did you not see the red wave that swept across America? Joe Biden and the radical progressive Democrats will unite moderates, Republicans and even moderate Democrats in 2022, they don't need you.
Even in New Jersey, the only Republicans who lost elections were the Christie-aligned party elites in North Jersey. Christie left New Jersey as the most unpopular governor ever, including current Governor Phil Murphy. It was Christie's failure that lead to a complete blue wave sweep of New Jersey in 2016, 2018, 2020 and at the Governor's office in 2021, now he wants to put his hand in the national cookie jar.