PORTLAND, Maine: The Department of Justice, FBI, U.S. Postal Inspection Service and five other federal law enforcement agencies announced the completion of the fourth annual Money Mule Initiative, which targeted networks of individuals through which international fraudsters obtain proceeds of fraud schemes. These individuals, sometimes referred to as money mules, receive money from fraud victims and forward the illicit funds, often to overseas perpetrators. 
By receiving and transferring illicit funds, money mules facilitate a wide range of fraud schemes, including those that often predominately impact older Americans — like romance scams and lottery fraud — and those that target companies through business e-mail compromise schemes. Money mules also assist the theft of funds earmarked for pandemic relief, including unemployment insurance and small business loan funds. Some money mules are aware that their actions facilitate international fraud schemes. Others, however, first interact with fraud schemes as victims and may be unaware that their actions are furthering criminal activity.         
U.S. law enforcement took action to address 4,750 money mules over the last 10 weeks; enforcement actions occurred in every state in the country. These actions more than doubled the number of actions taken during last year's effort. Agencies are also conducting outreach to educate the public about how fraudsters use money mules and how to avoid unknowingly assisting fraud by receiving and transferring money.
Two defendants face charges in the District of Maine as a result of this initiative.  Cheryl White, 58, of Westbrook, and David Clukey, 58, of Auburn, are each charged with multiple counts of money laundering.  Each faces up to 20 years in prison and a fine of up to $500,000.  An indictment is merely an allegation and all defendants are presumed innocent until proven guilty beyond a reasonable doubt in a court of law.
Agencies also turned their attention to educating the public about how fraudsters recruit individuals to serve as money mules, signs of money mule activity and steps that should be taken if someone has unknowingly facilitated fraud by moving money.
These efforts included:
Additional information about the national initiative is available here.  For more information on money mules, please visit https://www.justice.gov/civil/consumer-protection-branch/money-mule-initiative.
###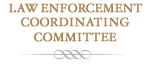 Training and seminars for Federal, State, and Local Law Enforcement Agencies.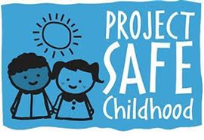 Help us combat the proliferation of sexual exploitation crimes against children.

 
Our nation-wide commitment to reducing violent crime in America.

 

Making sure that victims of federal crimes are treated with compassion, fairness and respect.