PITTSBURGH, PA- A resident of Beaver Falls, Pennsylvania, has been sentenced on a charge of making a false statement to purchase firearms, United States Attorney Cindy K. Chung announced today.
Judge David S. Cercone sentenced Calvin Brady Jr, 25, to 37 months' imprisonment, three years of supervised release and a $100 special assessment.
The court was previously advised that on December 12, 2020, the defendant purchased four Taurus, model GC3, 9mm caliber pistols from Rural King Holdings LLP, a federal firearm licensee in Monaca, PA. During the purchase, two males accompanied the defendant. Surveillance footage showed the defendant and the two males browse firearms, one of the males select three extended pistol magazines, and the defendant purchase four pistols and the extended magazines.
The following day, the New Jersey State Police arrested the two males who accompanied the defendant during the purchase of the pistols and extended magazines. The arrest occurred following a highspeed chase, during which the two males threw firearms from their vehicle. Following the arrest, New Jersey law enforcement recovered three Taurus pistols from the side of the road. A firearm trace of the recovered pistols revealed that the defendant bought the firearms the day prior from Rural King in Beaver, PA.
Prior to purchasing the pistols, the defendant certified to the federal firearm licensee that he was purchasing the firearms for himself. The investigation revealed that the defendant lied when he made this statement as he was purchasing the firearms for another, which is a violation of federal law.
On December 17, 2020, federal agents arrested the defendant while he was an occupant in a vehicle. During the arrest, law enforcement recovered a firearm in the driver's possession. An examination of the firearm's serial number revealed that it was the fourth pistol purchased by the defendant on December 12, 2020.
Assistant United States Attorney Brendan J. McKenna prosecuted this case on behalf of the government.
The Bureau of Alcohol, Tobacco, Firearms and Explosives conducted the investigation that lead to the prosecution of Calvin Brady Jr.

Learn about victim notification and rights, witness information, and helpful resources.

 

Law enforcement agencies and community partners help us reduce crime.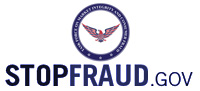 Protect yourself from fraud, and report suspected cases of financial fraud to local law enforcement.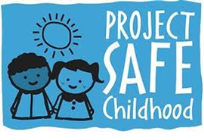 Help us combat the proliferation of sexual exploitation crimes against children.