GREAT FALLS — A Poplar woman who admitted to being a long-time dealer of oxycodone pills on the Fort Peck Indian Reservation was sentenced today to 40 months in prison to be followed by three years of supervised release, U.S. Attorney Leif M. Johnson said.
Kaycee Lynn Menz, 31, pleaded guilty in August to possession with intent to distribute oxycodone and to money laundering.
Chief U.S. District Judge Brian M. Morris presided.
In court documents filed in the case, the government alleged that for more than six years, Menz distributed hundreds of thousands of dollars' worth of oxycodone on and around the Fort Peck Indian Reservation. When arrested in March, Menz admitted to selling up to 3,000 illegal oxycodone pills over the years, at an average price of $70 per pill. Financial records showed Menz was personally responsible for more than $400,000 in cash deposits and money transfers during the time of the conspiracy.
From about June 2014 through at least May 2020, Menz, and her co-defendant and boyfriend, Jason Tyrell Lee, sold illegal oxycodone pills from a house they rented in Poplar, located on the reservation. Law enforcement learned that Lee resided primarily in Minnesota, Menz primarily lived at the Poplar residence and that Lee supplied Menz with the pills she sold. Investigators interviewed many individuals who witnessed Menz and Lee distributing illegal pills. Some individuals occasionally helped by driving Menz around to conduct sales and by wiring or transferring drug proceeds to individuals in Minnesota. Menz also sent money using transfer services to individuals in Minnesota and asked others to send money on her behalf. Lee pleaded guilty to charges in the case and is pending sentencing.
Assistant U.S. Attorney Ethan R. Plaut prosecuted the case, which was investigated by the Drug Enforcement Administration, FBI, Roosevelt County Sheriff's Office, Fort Peck Tribes Department of Law and Justice and Montana Highway Patrol.
XXX
Montana 2020 Indian Country Operational Plan

Watch informative PSAs

produced by this District on

priorities and programs.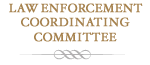 Training and seminars for Federal, State, and Local Law Enforcement Agencies.

 
Help us combat the proliferation of sexual exploitation crimes against children.