ST. LOUIS – On December 8, 2021, a federal grand jury indictment was unsealed charging Bruce Franklin and Kristie Meeks with the armed robberies of several cellular telephone stores located in the city of St. Louis.  Both suspects are in custody. 
According to court documents, Franklin is charged in a 13-count indictment of robbing five cellular phone stores in St. Louis.  Meeks is charged in two of the robberies.  The dates and locations of the incidents are:
Franklin was charged with five counts of robbery, five counts of brandishing a firearm during the robberies, and three counts of being a felon in possession of a firearm.  Meeks was charged with two counts of robbery and two counts of brandishing a firearm during the robberies.
Charges set forth are merely accusations and do not constitute proof of guilt.  Every defendant is presumed to be innocent unless and until proven guilty. 
The case was investigated by the St. Louis Metropolitan Police Department and the Federal Bureau of Investigation.

Making sure that victims of federal crimes are treated with compassion, fairness and respect.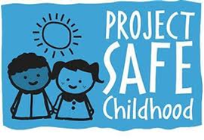 Help us combat the proliferation of sexual exploitation crimes against children.

 

Our nation-wide commitment to reducing gun crime in America.

 
Law Enforcement Officer Safety Program

 
CIVIL RIGHTS

Information

and

Filing a Complaint