ALBANY, NEW YORK – Dr. James J. Cole, formerly a physician in Albany, is paying the United States $125,000 for overprescribing opioids and other controlled substances to patients, including one patient who died.  Cole also forfeited his prescribing privileges and his medical license. 
The announcement was made by United States Attorney Carla B. Freedman, Scott J. Lampert, Special Agent in Charge of the U.S. Department of Health and Human Services, Office of Inspector General's New York Region (DHHS-OIG); and Acting Special Agent in Charge Keith Kruskall, U.S. Drug Enforcement Administration (DEA), New York Division.
"Sadly, many addictions begin and continue in a doctor's office," said Carla Freedman, United States Attorney for the Northern District of New York. "We know that opioids present significant risk to patients, especially when prescribed at high levels, for extended periods of time.  We will continue using federal legal remedies to hold doctors accountable when they facilitate abuse." 
"DEA Registrants hold great responsibility and trust," said Keith Kruskall, Acting Special Agent in Charge of the DEA New York Division. "This particular registrant violated that trust, and the settlement in place demonstrates how DEA and our law enforcement partners will continue to hold all sources of diversion accountable."
"Opioid abuse has devastated many communities around this country," said Special Agent in Charge Scott J. Lampert, of the U.S. Department of Health and Human Services, Office of Inspector General, Office of Investigations' New York Region.  "We will continue to work with our law enforcement partners to ensure that physicians that overprescribe are thoroughly investigated and held accountable for their actions."
This settlement resolves allegations that:
The $125,000 payment constitutes civil penalties under the Controlled Substances Act, and damages sustained by Medicare when it reimbursed for Dr. Cole's illegitimate prescriptions.  Dr. Cole has surrendered his DEA registration, and, as part of the civil settlement, agreed not to seek a renewal for at least 15 years.  In a separate agreement with New York State, Dr. Cole also agreed to permanently forfeit his New York State medical license. 
This case was investigated by DEA Albany District Office's Diversion Group and Tactical Diversion Squad; the DHHS Office of Inspector General's New York Region, with assistance from the New York State Department of Health, Bureau of Narcotic Enforcement.
Assistant U.S. Attorney Christopher Moran represented the United States in this matter.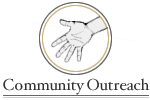 Giving Back to the Community through a variety of venues & initiatives.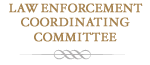 Training and seminars for Federal, State, and Local Law Enforcement Agencies.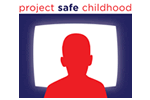 Help us combat the proliferation of sexual exploitation crimes against children.