Assistant U. S. Attorney Charlotte E. Kaiser (619) 546-7282 
NEWS RELEASE SUMMARY – December 10, 2021
SAN DIEGO – Rito Rios-Quinones of Chihuahua, Mexico, was sentenced in federal court today to two years in prison for smuggling five migrants across treacherous terrain along the U.S.-Mexico border. It was the same route used by his brothers, Cecilio and Ricardo Rios-Quinones, who were convicted in connection with an ill-fated smuggling event that resulted in the deaths of three sisters in February 2020.
Rito Rios-Quinones pleaded guilty in March 2021 to Bringing in Aliens for Financial Gain and Aiding and Abetting.  As part of his plea agreement, Rios admitted that he and his brothers worked for a human smuggling organization. He agreed to learn the smuggling routes, be paid to serve as a foot guide and teach other foot guides the routes.
Rios further admitted that he trained his brother Ricardo on the smuggling route a few days before the February 10, 2020 event that resulted in the deaths of sisters Juana Santos Arce, Margarita Santos Arce and Paula Santos Arce of Oaxaca, Mexico.
On that day, agents from the Border Patrol's Search, Trauma and Rescue (BORSTAR) unit, along with Border Patrol agents from the Campo-Boulevard area and rescue personnel from the City of San Diego Fire & Rescue Department placed their own lives at risk during a rescue operation of Cecilio and Rito Rios-Quinones and attempted rescue of the sisters, whom Cecilio and Ricardo were guiding along the route.  All three women died of hypothermia.   Subsequently, Cecilio and Ricardo Rios-Quinones pleaded guilty to Transportation of Aliens Resulting in Death, among other charges, and were each sentenced on April 2, 2020, to 66 months in custody. 
In today's case, Rito Rios-Quinones admitted in his plea agreement that he knew his brothers smuggled these three women along this route and that the three women died during the smuggling event. Despite this knowledge, on or about November 3, 2020, Rito Rios-Quinones was apprehended for smuggling five other migrants along this same route for the same smuggling organization. The migrants were going to pay or have others pay on their behalf $7,000 to $8,000 to the organization to be smuggling into the United States.
"This defendant knew about the tragic deaths along this smuggling route, and yet he still attempted the perilous journey, failing to make sure these victims had the proper clothing, supplies or equipment to make it," said Acting U.S. Attorney Randy Grossman. "These are callous acts of greed. Smugglers, we will find a way to identify you and prosecute you to the fullest extent of the law. Migrants, don't put your lives in the hands of people with absolutely no regard for your safety." Grossman thanked the prosecution team and agents from Border Patrol and Homeland Security Investigations for their excellent work in this case.
"Human smuggling organizations enrich themselves while endangering the lives of those they smuggle," said Border Patrol's Chief Patrol Agent Aaron Heitke. "We are grateful for the tenacity, persistence, and hard work that our law enforcement partners have demonstrated in this case. Collaboratively, our efforts have resulted in Rios-Quinones' arrest, conviction, and just sentencing."
"The actions of this individual are another example of the complete disregard human smugglers have for the people who pay them," said HSI San Diego Special Agent in Charge Chad Plantz. "Anyone considering making the perilous journey across the border with smugglers should know that they place their lives in extreme danger because these transnational criminal organizations only value the profits from their illegal enterprise. HSI, along with its law enforcement partners will continue to bring to justice individuals like Rios-Quinones who place greed and profit before human life."
DEFENDANT                                               Case Number 19cr0868-CAB                                        
Rito Rios-Quinones                                        Age: 33                                  Chihuahua, Mexico
SUMMARY OF CHARGES
Bringing in Aliens for Financial Gain and Aiding and Abetting– Title 8, U.S.C., Section 1324(a)(2)(B)(ii) and Title 8, U.S.C., Section 2
Maximum penalty: Ten years in prison, and $250,000 fine.
AGENCIES
U.S. Border Patrol, Intelligence Unit
Homeland Security Investigations
Learn about victim notification and rights, witness information, and helpful resources.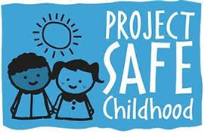 Help us combat the proliferation of sexual exploitation crimes against children.