Earlier today, in federal court in Central Islip, Amber Schatz was sentenced by United States District Judge Denis R. Hurley to 10 years in prison for conspiring to distribute controlled substances and the possession of a firearm in furtherance of drug trafficking.  Schatz pleaded guilty to these charges in May 2021.
Breon Peace, United States Attorney for the Eastern District of New York, announced the sentence.
"Today's sentence demonstrates that defendants like Schatz who contribute to the opioid epidemic and put communities at risk by openly selling large quantities of dangerous drugs will face serious consequences," stated United States Attorney Breon Peace.  "I commend our law enforcement partners at the Federal Bureau of Investigation, the Suffolk County East End Drug Task Force and the Riverhead Police Department who are working tirelessly to remove drug dealers and their guns from the streets of Long Island."  Mr. Peace thanked the Federal Bureau of Investigation, New York Field Office, Suffolk County East End Drug Task Force and the Riverhead Police Department for their work on the case.
According to public filings and statements made by Schatz during her guilty plea, in January 2020, Schatz and her boyfriend, Curtis Prussick, conspired to distribute large quantities of narcotics, including fentanyl.  Following an investigation into community complaints of individuals distributing drugs at public places in Suffolk County, law enforcement determined that Schatz and Prussick regularly sold drugs from parking lots around Rocky Point, New York.  Members of the Suffolk County East End Drug Task Force executed a search warrant at Schatz and Prussick's residence in Wading River and discovered a large-scale drug distribution operation.  Law enforcement seized over 170 grams of fentanyl, over 125 grams of cocaine and 40 grams of crack cocaine as well as quantities of oxycodone and heroin.  Additionally, materials for packaging drugs, a pill press that the defendants used to press fentanyl into pill form and an assault rifle that they used to protect their drug operation were seized.  Schatz and Prussick were arrested in February 2020 and the charges against Prussick are pending.
The government's case is being handled by the Office's Long Island Criminal Division.  Assistant United States Attorney Michael Maffei is in charge of the prosecution. 
The Defendant:
AMBER L. SCHATZ

Age:  33

Wading River, New York
E.D.N.Y. Docket No. 20-CR-48 (DRH)
Civil Rights

Information and Complaints
Department of Justice Statement on SolarWinds – UPDATE
The Department of Justice believes that it is important to keep victims/witnesses of federal crime informed of court proceedings and what services may be available to assist you.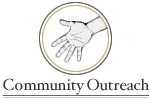 Giving Back to the Community through a variety of venues & initiatives.

 

DOJ 2021 EEO Policy Statement
EOUSA USAO 2021 EEO Policy Statement