Damian Williams, the United States Attorney for the Southern District of New York, announced today that GRANT GRANDISON was sentenced to 24 months in prison for making false statements to federal agents, which led to the shooting of two Deputy U.S. Marshals on December 4, 2020.  GRANDISON pled guilty on June 28, 2021, before U.S. Magistrate Judge Debra A. Freeman.  U.S. District Court Judge Kimba M. Wood imposed today's sentence.
U.S. Attorney Damian Williams said:  "Grant Grandison lied when a team of Deputy U.S. Marshals, NYPD officers, and Massachusetts state troopers came to his apartment early on the morning of December 4, 2020 to arrest Andre Sterling, who was a fugitive from law enforcement.  After Grandison lied to them, two federal agents were shot and injured that fateful morning, and several other agents were placed in serious danger.  Grandison will now serve a meaningful sentence in prison to account for his crimes.  This Office stands firmly behind all of our law enforcement partners, and especially the U.S. Marshals Service, as they work to enforce the laws and keep all New Yorkers safe."
According to the allegations in the Indictment and other documents filed in federal court, as well as statements made in public court proceedings:
On or about November 20, 2020, Andre Sterling allegedly shot a Massachusetts State Trooper during a traffic stop in Hyannis, Massachusetts. Sterling fled from Massachusetts and was deemed a fugitive.  On or about November 24, 2020, a federal warrant was issued for Sterling's arrest.
On the morning of December 4, 2020, several Deputy United States Marshals (the "Marshals"), along with officers from the New York City Police Department ("NYPD") and state troopers from the Massachusetts State Police, traveled to GRANDISON's apartment in the Bronx (the "Apartment"), where they believed that Sterling was located, in order to arrest Sterling.  The Marshals announced themselves as "U.S. Marshals" and encountered GRANDISON at the door.  The Marshals asked GRANDISON, in sum and substance, if anyone else was in the Apartment, and GRANDISON replied, in sum and substance, that no one else was in the Apartment.  At the time of GRANDISON's statements to the Marshals, GRANDISON knew that Sterling was a fugitive, and that Sterling was hiding in a bedroom in the Apartment. 
The Marshals proceeded into the Apartment, at which point Sterling came out from a bedroom in the Apartment and began firing at the Marshals, striking and injuring two Marshals.  The Marshals returned fire, and Sterling was killed in the exchange.  Law enforcement agents recovered a firearm from near Sterling.
*              *             *
In addition to his prison sentence, GRANDISON was sentenced to three years of supervised release, and ordered to pay $80,775 in restitution.    
Mr. Williams praised the outstanding investigative work of the Special Agents of the United States Attorney's Office for the Southern District of New York, the United States Marshals Service, the New York/New Jersey Regional Fugitive Task Force, the New York City Police Department's 47 Precinct Detective Squad, and the Massachusetts State Police.
The case is being prosecuted by the Office's Violent and Organized Crime Unit.  Assistant United States Attorney Alexandra N. Rothman is in charge of the prosecution.
Click here for information on the investigation into the Mount Vernon Police Department
This Office was one of the districts affected by the SolarWinds intrusion.
Please click here for further information.
Public Service Announcement on Sexual Assault in Public Housing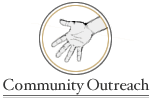 Giving back to the community through a variety of venues & initiatives.

 

Making sure that victims of federal crimes are treated with compassion, fairness and respect.

 
One St. Andrews Plaza – New York, NY 10007