CONTACT:    Barbara Burns

PHONE:    (716) 843-5817

FAX #:    (716) 551-3051
ROCHESTER, N.Y. – U.S. Attorney Trini E. Ross announced today that Joshua Sattora, 37, of Rochester, NY, who was convicted of receipt of child pornography, was sentenced to serve 108 months in prison by Chief U.S. District Judge Elizabeth A. Wolford. 
Assistant U.S. Attorney Meghan K. McGuire, who handled the case, stated that between December 2017, and August 2018, Sattora and co-defendant Rebecca Woodin engaged in a series of text messages during which Woodin sent approximately 14 sexually explicit images of a minor to Sattora. During this same time, Sattora also sent images of child pornography to Woodin. In total, Sattora possessed at least 923 images and 362 videos of child pornography on two cellular telephones and three computers. Rebecca Woodin was previously convicted and sentenced to serve 180 months in prison. 
The sentencing is a result of an investigation by the Department of Homeland Security Investigations, under the direction of Acting Special Agent-in-Charge Matthew Scarpino; the Federal Bureau of Investigation Child Exploitation Task Force, under the direction of Special Agent-in-Charge Stephen Belongia; the New York State Police, under the direction of Major Barry Chase; and the Monroe County District Attorney's Office, under the direction of District Attorney Sandra Doorley.
# # # #

 
Visit the Federal government's website to help you be safe, secure and responsible online.
https://www.onguardonline.gov/
CASE INFORMATION


Making sure that victims of federal crimes are treated with compassion, fairness and respect.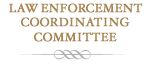 Read about our LECC Program
138 Delaware Ave. – Buffalo, NY 14202