DES MOINES, IA – On Thursday, December 16, 2021, Tonia Sue White, age 41, of Des Moines, was sentenced by United States District Court Judge Rebecca Goodgame Ebinger to 188 months in prison for distributing a controlled substance which resulted in death. White previously pleaded guilty to the charge.
On June 17, 2020, members of the Des Moines Police Department were dispatched to a Walgreens in Des Moines for a drug overdose. The victim was rushed to the hospital and was later pronounced dead. Members of the Des Moines Police Department Vice-Narcotics Unit made contact with the victim's associate, who was with the victim at the time of the overdose, who provided information that led detectives to White. In a post-Miranda interview, White admitted to distributing a quantity of heroin to the victim's associate, which was shared with the victim. Lab results indicated the substance White distributed was a heroin and fentanyl mixture.
United States Attorney Richard D. Westphal of the Southern District of Iowa made the announcement. The investigation was conducted by the Des Moines Police Department. The case was prosecuted by the United States Attorney's Office for the Southern District of Iowa.
The Department of Justice is remaining vigilant in detecting, investigating, and prosecuting wrongdoing related to the crisis. 
If you think you are a victim of a scam or attempted fraud involving COVID-19 please click the image above for a variety of resources.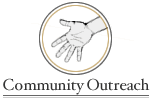 Giving Back to the Community through a variety of venues & initiatives.
Victims of crime may experience feelings of confusion, frustration, fear and anger. The United States Attorneys Office for the Southern District of Iowa Victim/Witness Unit is dedicated to making sure that victims of federal crimes and their family members are treated with compassion, fairness and respect.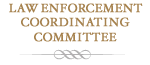 Training and seminars for Federal, State, and Local Law Enforcement Agencies.
Help us combat the proliferation of sexual exploitation crimes against children.