DENVER – The U.S. Attorney for the District of Colorado and the Special Agent in Charge of the Denver FBI reminded air travelers that criminal conduct on commercial aircraft is a prosecution priority for their Denver based offices.
United States Attorney Cole Finegan noted, "As travel season begins, passengers should know that the U.S. Attorney's Office in Colorado and our law enforcement partners are prioritizing the prosecution of criminal conduct on aircraft.  We are all highly concerned about an increase in criminal conduct on commercial aircraft which endangers the safety of every person on a plane: passengers, pilots, and flight attendants.  Please be assured that our office will investigate and prosecute crimes on aircraft."
"The FBI is committed to investigating criminal acts aboard commercial aircraft that endanger the safety of passengers, flight crews, and flight attendants," said FBI Special Agent in Charge Michael Schneider of the Denver Division. "We will continue to work with our law enforcement partners to ensure the safety of all individuals during their air travel this holiday season and throughout the year."
Working with the FBI, Homeland Security Investigations, and the Denver Police, the U.S. Attorney's Office for the District of Colorado prosecutes offenses that originate on commercial aircraft.  Among these offenses, federal law prohibits the interference with flight crews and the commission of certain enumerated crimes while aboard commercial aircraft, such as sexual abuse (18 U.S.C. §§ 2241-43) and assault (18 U.S.C. § 113).
Colorado is home to several commercial airports, including Denver International Airport (DIA), which claims to be the third-busiest airport in the world by passengers.  (https://www.flydenver.com/about/media_center/ranking)   In the last year, the U.S. Attorney's Office and the FBI handled several incidents on board commercial aircraft that landed at DIA.
If you are aware of a crime on board a commercial aircraft that has landed in Colorado, you can report that crime to the Denver FBI at (303) 629-7171.
###
Visit our website http://www.justice.gov/usao/co | Follow us on Twitter @DCoNews
Our nationwide commitment to reducing gun violence in America.
Civil Rights

Information and Complaints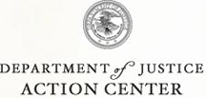 Locate a Prison, Inmate, or Sex Offender
Report Waste, Fraud, Abuse or Misconduct to the Inspector General
Crime Victims' Rights Ombudsman
Identify Our Most Wanted Fugitives
Report and Identify Missing Persons